Virtual Writing Lab remains open for students during closure
The Homestead High School Sydney Lauren Tabakin Writing Lab, known to students as the ISWAC or the Writing Lab, is an important resource for student work. Traditionally, the English teachers have rotated the responsibility of revising students' papers during each of their prep periods and after school in I-Zone 1. However, the lab has been updated recently to meet the changing needs of students and staff. The adjusted format works similarly, though virtually. Six of Homestead's English teachers have been assigned to the ISWAC lab, which is operated via Google Form.
"The first step in the process for submitting a writing assignment to our virtual ISWAC lab includes a Google Form that students can fill out with information about the assignment prompt that they are working on; the form asks for the assignment's deadline, the course it's for, and what the writer would like the most help with. The form also includes a space where students will upload a draft of what they are working on. When a submission is entered, all of the Writing Lab teachers get a notification about it, and we have a rotation that determines who will offer digital feedback on that particular submission," Kelly Denk, English teacher, said.
So far, only a handful of students have used the ISWAC, and teachers are hoping more utilize the program in the coming weeks. Overall, the students who have submitted their work have been satisfied with the process.
"I used the writing lab for my Advanced Creative Writing class. It was for my high tension scene, and I got feedback in a fast and efficient way. I really appreciate the teachers doing their best to accommodate us, and I think that this is a really great way to continue using the writing lab," Ethan Schlesinger, senior, said.
Though the new school circumstances can be disappointing, the systems Homestead puts to work for students are alive, albeit changed, and the Writing Lab is a perfect example of that.
"Even though in-person writing conferences are one of my favorite parts of my job, I am really glad that our department found a way to keep the lab open in these digital learning conditions. So far, we have been able to offer feedback to every student who has submitted an essay draft. I hope more students continue to utilize this service as we progress through the trimester," Denk said.
Michaela Fraley, English teacher, felt similarly.
"Nothing can replace in-person instruction. However, we have an amazing team at Homestead, and they designed a new format that is easy and accessible for both students and teachers," Fraley said.
About the Writer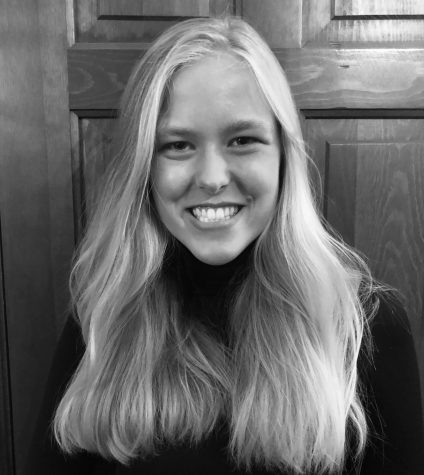 Annie Brown, Editor-in-Chief
Annie Brown is a junior at Homestead High School. She is passionate about education, maternal health, and cancer research, which is why she serves as president...