Williams retires after 27 years at Homestead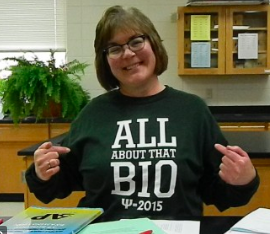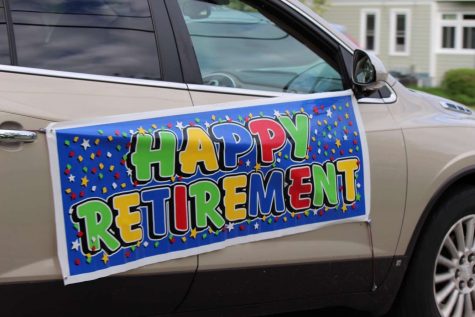 Sherry Williams has been a science teacher at Homestead for the past 27 years, teaching in the science wing. She has been an inspiration to many as she guided students through learning biology.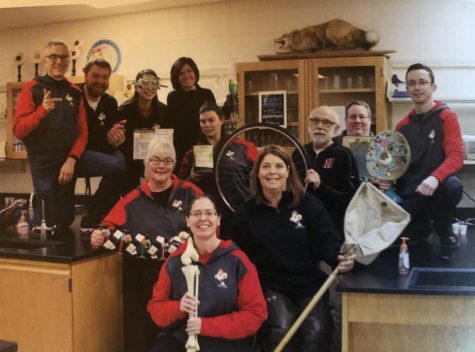 By overcoming adversity while demonstrating kindness and resilience, Mrs. Williams is the embodiment of a role model for students.
Olivia Cagle and Colleen Klocko, sophomores, were students of Williams in Honors Biology their freshman year.
"Mrs. Williams was always super fun to be around and she made learning biology simple and easy," Cagle said. "She was always eager to help when I was confused. She was super patient as well."
"Mrs. Williams was such a great teacher! She explained complex subjects in a way that helped us understand and was always very willing to answer our questions. She would also have a smile on her face everyday when we walked into the classroom," Klocko said.
Homestead Principal Eric Ebert has known Williams for about three years.
"When you think of someone who perseveres through any hand she's dealt, can stay positive through life's ups and downs, and who lives to serve others, no one comes to mind quicker than our beloved science teacher retiring this year. Mrs. Sherry Williams is truly one of the mightiest of all Highlanders," Ebert said.
After talking to coworkers of Williams, Ebert is able to paint a picture of her personality, "Words such as fun, determined, and fighter, came up, as well as thoughtful, passionate, selfless, and… a little stubborn," Ebert said.
In addition to her personality, Williams made an impact on her students through her teaching, "Making them question things, [learn] how to research things, and how to appreciate the beauty of science in almost anything," Ebert said, "Going the extra mile for students, always willing to learn new things and new technology so students could have the best learning experience."
Despite current events, students were still able to say goodbye to Williams. On Friday, May 29, students gathered to drive by Mrs. Williams' house to congratulate her on her retirement and thank her for her years at Homestead. Ms. Kathy Connelly, multimedia and computer science teacher, also created a website for faculty, staff and students to stay connected to Williams.
"Above everything else said about her, the word that has described Sherry the best is STRONG. Her strength showed in her showing up to work everyday, giving her all for as long as she could. That's the kind of person Sherry is – always putting the interests of others before her own and refusing to back down," Ebert said. "Sherry, congratulations and a job well done!"