Hinkens says goodbye to Homestead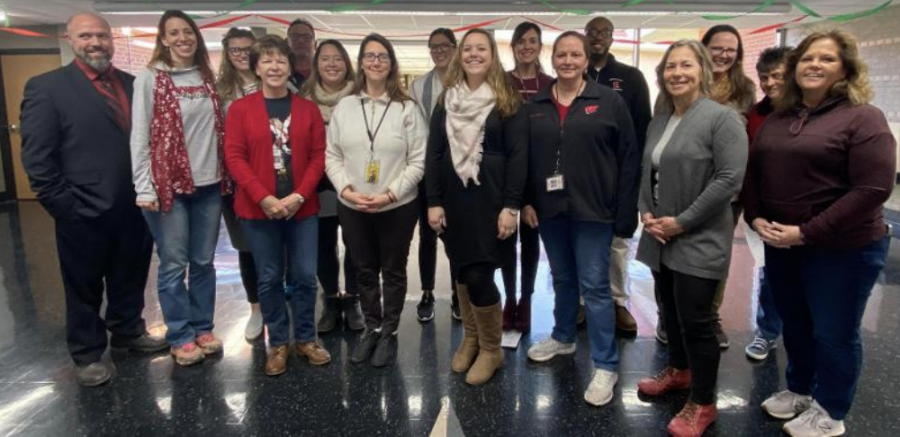 On June 1, principal Eric Ebert announced to the Homestead High School faculty that Brenda Hinkens, special education department member, will be retiring at the end of the school year. Hinkens has worked at Homestead for 18 years.
In the email to the faculty, Ebert praised Hinkens' dedication to her students and school. "Brenda has been a tremendous asset to the Special Education Department. She worked hard to study and learn new materials for classes so that she was ready to help kids. Brenda worked alongside students in rigorous courses from Spanish to Science to Math," Ebert explained. "Without her efforts, and others in a similar position, we are simply unable to live up to our goals of reaching each student academically and social-emotionally."
Hinkens has always been one to step up to the challenge. Tess Tilley, special education department chair, worked closely with Hinkens over the years and witnessed her dedication first-hand. "She took on opportunities such as co-planning to co-serve and by preparing and organizing the spreadsheets as well as serving in several different courses across all curricular levels. This is not a small undertaking," Tilley said.
Tilley admires Hinkens' ability to connect with those around her. "I appreciate the fact that Mrs. Hinkens was flexible and whatever role she was placed in, she didn't complain! She also had a tremendous ability to build caring relationships with both staff and students. My favorite thing about Mrs. Hinkens is she is extremely calm and patient, which are two assets that are hard to find in a person," Tilley said. "I wish Mrs. Hinkens the best in her retirement but her leaving is a loss to our department and Homestead as a whole."
Hinkens appreciates everyone that made her experience at Homestead worthwhile and looks forward to her new step in life. "I will always cherish my memories of working at HHS. The energy of students in the halls and classrooms inspired me; the camaraderie of all faculty and staff made me feel like a valued member of the educational team at HHS," Hinkens explained. "I most look forward to exploring new-to-me areas of the country with my husband in our new camper."