Class of 2020 graduation moved to Miller Park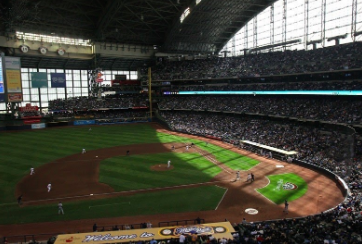 COVID-19 has taken a lot from high school seniors across the world. However, Homestead High School refuses to let the virus take their seniors' graduation away. They chose to change the venue from Homestead's Fieldhouse to Miller Park. The graduation, originally planned to be on June 14, has been postponed until July 18.
Considering the circumstances, seniors from Homestead are luckier than other high schools around the country. According to Time, many schools have had to cancel their graduations or make dramatic changes to it. For example, many schools are holding separate ceremonies for individual students or even holding the entire event online.
The administration has worked alongside families to make the decision to move the graduation to Miller Park. For most, it was important to have a graduation to commemorate the seniors' past four years at Homestead. "We gathered feedback from Class of 2020 students and families in separate ThoughtExchanges. The overwhelming theme was that everyone wanted us to try our best to have an in-person commencement ceremony," Principal Eric Ebertsaid.
According to The Miller Park website, the stadium holds a capacity of 41,900 people, much larger than Homestead's Fieldhouse. The abundance of space allows attendees to follow social distancing guidelines. "Social distancing will be a major part of the event. Trained Miller Park staff will be on hand to organize staggered entrances to the stadium, as well as provide specific seats that will ensure people remain distanced." Ebert, said.
According to the Center for Disease Control and Prevention (CDC), the virus spreads mainly from person to person contact through respiratory droplets caused by someone talking, coughing and sneezing. It is much more likely to spread between people who are within six feet of each other. The space at Miller Park allows families to stay six feet apart from others, decreasing the chances of the virus spreading.
The change of venue allows Homestead to give each student the same number of tickets that would normally be distributed: eight. According to Ebert, families will be able to sit together, distanced from others. The graduates will be seated, distanced, on the field awaiting their diploma.
In addition to switching the event to Miller Park, the new date could also help prevent the spread. Holding the graduation on July 18 allows the weather to get warmer, which could possibly reduce the spread of the virus. The CDC has yet to prove whether or not the weather will impact the spread of COVID; however, other viruses have been seen to spread more during colder months.
With or without the virus, a high school graduation is a significant part of seniors' lives. "I… feel it is an important mark in a young adult's life. A sense of accomplishment combined with the closing of a chapter," Petra Sullivan, parent of a graduating senior, said. The graduation allows seniors to properly celebrate the end of this chapter as they take steps into a new one.
Seniors are looking forward to and excited about the upcoming event. "[I am most excited for] FINALLY getting to walk across the stage and officially graduate," Madigan Magee, graduating senior, said. Although it is bittersweet for parents to see their children graduate, they are excited and hopeful for them. "I am most excited to see the happiness in my daughter's eyes and the pride in her grandparent's faces," Sullivan, said.
Despite the virus's attempt to take this memorable event from the graduating seniors, Homestead is holding their graduation, bigger and better than before. "I am hopeful and looking forward to celebrating the Class of 2020 in style at Miller Park," Ebert said.
About the Contributors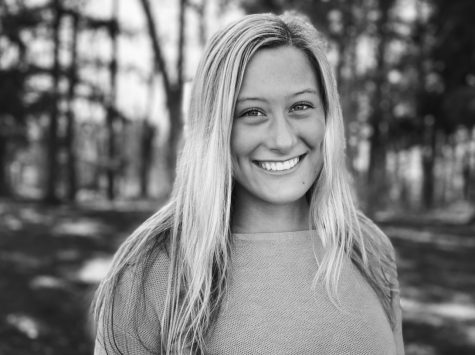 Abigail Moertl, Staffer
Abigail Moertl is a sophomore at Homestead High School. After school, she dances for Homesteads varsity dance team. Through Homestead, she is involved...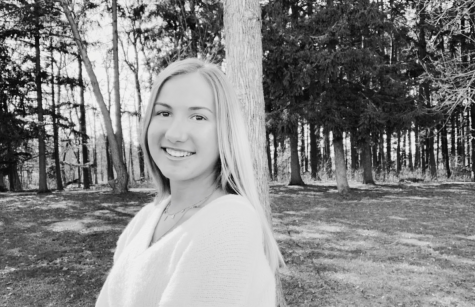 Maeve James, Staffer
Maeve is currently a sophomore at Homestead. She is involved in many clubs like Link Crew, SHIFT, Home, and Kids 4 Kids. She enjoys doing fun activities...