Students at Homestead choose to live sustainably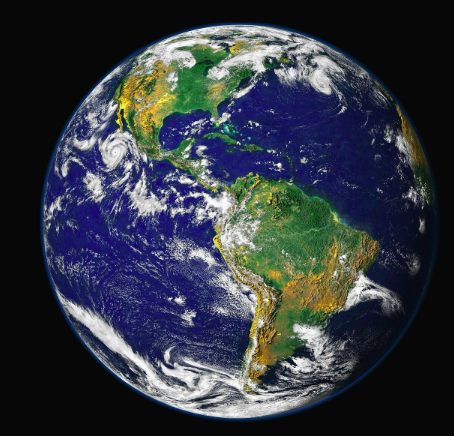 According to a 2019 study, 87% of Gen Zers are concerned about the environment and the planet. The Porter Novelli/Cone Gen Z Purpose Study surveyed youth ages 14 to 22 about a wide range of topics including environmental and social issues. Like the participants in the study, Homestead High School students feel strongly about preserving the planet and have made lifestyle changes in order to do so.
"We want to leave less of a footprint on the world wherever we can and make the earth a little healthier because of our habits," Maya White, freshman, said.
Homestead students responding to an informal questionnaire said they are motivated to incorporate sustainable practices into their everyday lives by family members, brands and social media influencers.
Sophomore Chloe Bento-Monteiro and her family are making a number of sustainable choices including using silicone pouches instead of Ziploc bags, avoiding plastic water bottles in favor of reusable bottles and swapping cloth napkins for paper ones. "We also have a small garden with some food in it and we compost occasionally," Bento-Monteiro said.
"My family is a big supporter of carpools to reduce the amount of cars on the roads, therefore reducing carbon emissions," Courtney Anderson, sophomore, said. "Whenever possible our family and friends will try to consolidate into as few cars as possible."
"In my family, we try to limit dairy and meat consumption as some members are vegetarian. We also try to limit the use of plastic and we use reusable products," Ana Jaquez Zarate, sophomore, said.
In the Porter Novelli survey, 90% believe that companies must do their part to address social and environmental issues, and 72% said they look at a company's mission when making purchasing decisions. Again, Homestead students' opinions align with the survey results.
"I like sustainable brands because they are doing their part and helping the world," Anderson said. "My parents often look for signs on websites or packaging to show what the company is doing. We also shop at more stores that have more sustainable options."
"If a company has no regard to sustainability, I won't purchase from them," Jaquez Zarate said.
Sophomore Olivia Cagle said Patagonia and Chaco are two brands that she likes. Patagonia, a clothing and accessory brand, and footwear brand Chaco are very popular among Homestead students and are known worldwide for their ambitious sustainability efforts.
Patagonia, on its website, goes into great detail about its mission. Every material that is used in the making of the clothes is listed, as well as the reason why it is used, where the material is imported/bought from and how Patagonia is continuing to use it. There is a vast variety in materials used, ranging from recycled cotton to fluorinated durable water repellent.
Patagonia also features the programs it is associated with. One of the programs, Supply Chain Environmental Responsibility Program, was created by Patagonia and aims to "measure and reduce environmental impacts of manufacturing Patagonia products and materials.
What's next for this program is to meet Patagonia's goal to be "carbon neutral by 2025" as the company strives to "reduce the carbon footprint of manufacturing through a wide range of resources and incentives that prioritize energy efficiency and renewable energy in order to reduce our collective impact on the climate."
Additionally, on its environmental responsibility page, Patagonia features an inside look into the processes used to create sustainable clothing. These processes range from solution dyeing to mechanical recycling.
Chaco also promotes sustainability through its program to repair sandals rather than discard them and purchase new ones. "In 2019 alone, we repaired nearly 25,000 pairs of sandals. That's a lot of potential garbage kept out of the landfill," according to the Chaco website.
Some students acknowledged that not all teenagers are aware about a popular brand's mission when they buy their products.
"Certain brands might be purchased for status, especially if they've gained traction on social media," Jaquez Zarate said.
"I think it goes two ways; either people don't really understand the mission or they do, that's where I believe more of the difference is," Bryce Schneider, sophomore, said. "I think that if more people knew which companies were sustainable, that would steer them toward those companies that they wouldn't have heard of or known about before."
Besides parents and brands, Homestead students said that social media helps inform their lifestyle choices about sustainability. Answers ranged from Swedish environmental activist Greta Thunberg to YouTuber Ellen Fisher, who promotes a plant-based lifestyle.
Homestead students also acknowledged that not all of their friends and classmates care about sustainability as much as they do.
"I think others choose not to lead a more sustainable life because it is inconvenient. It's so easy to throw things away and forget about it. Unfortunately, if everyone thinks like this it is going to cause big issues and they are already starting to be seen," Bento-Monteiro said.
"It seems like a big change and I feel that a lot of people just don't like change and they don't want to change the lifestyle that they have. Another possibility is that maybe some students just don't know where to start," Schneider said.
But that doesn't mean students won't stop trying to influence their peers toward making more sustainable choices.
"I tell people to just take baby steps like stop using plastic cutlery and switch your straws for metal straws. I usually suggest the easiest stuff to switch first, then it's up to them to keep going. Something to keep in mind is that a little change is better than none," Adelle Wolfram, sophomore, said.
About the Contributor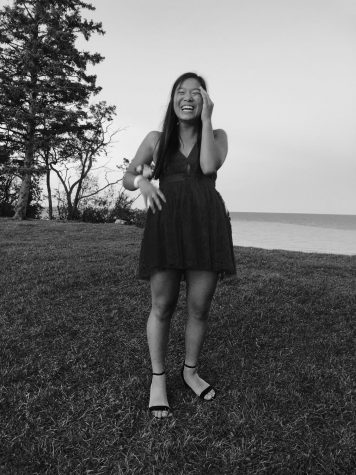 Nora Raasch, Editor in training
Nora Raasch is a junior at Homestead High School. She has always had a passion for writing and graphic design and is looking to pursue a career in Psychology....