Missing the music
Spring concerts cancelled amid pandemic
In an ordinary year, band, choir and orchestra all perform a concert in the spring. However, due to the coronavirus school shutdown, none of the 2020 Benefit Concerts could occur.
The orchestra and choir concerts were scheduled to take place in the end of May, and the band concert was scheduled for the beginning of June. The concerts serve as an opportunity to raise funds to supplement the music programs and their financial needs and for the students to showcase their growth. Without these concerts, music students and teachers did not feel as if their year was complete.
Todd Spindler, band director, felt that traditions were lost with the cancellation of the final band concert. Spindler typically honors the seniors throughout the concert and selects a special piece for them. "One of the things that we like to do for our spring end-of-year concert is to feature our senior class, who have dedicated themselves to learning about music… by not only featuring them telling us where they are going to college and what their majors are… they were all going to be playing kazoos," Spindler said.
For seniors, the Benefit Concert is the culmination of the final year in their school music program. Without the concert, seniors were unable to collaborate with their peers one last time.
Students like band member Elizabeth Rater, senior, use the concert as an opportunity to see their friends before they head to college. "Not having the concert at the end of the year was pretty sad, and not getting a way to say goodbye to the seniors," Rater said.
The spring concerts present students with a chance to share their expertise with family and friends. However, the music that had been prepared by the ensembles was never performed for an audience.
Jesse Gee, senior, expressed her disappointment with the orchestra concert being cancelled. "I have always looked forward to sharing the wonderful pieces of music that the orchestra has learned. The spring concert is also a great way to express individual talents and it's unfortunate that we didn't get to experience it this year," Gee said.
Music students feel a sense of community within their fine arts class, which is why they thoroughly enjoy spring concerts. Concerts provide an opportunity to work together outside of the school day.
Choir student Audrey Ferrero, senior, was frustrated with the cancellation of their final concert and the inability to perform with her peers. "We were all so excited to perform the music we had been preparing for months in advance, but weren't able to. It was also a major disappointment not being able to do the senior sendoff at our last concert, and to perform for the last time with our friends," Ferrero said.
In band, choir, and orchestra, music students are eager to perform together again. Though they have been refining their skills individually at home, students look forward to playing in an ensemble, a valuable experience which is difficult to replicate outside of the rehearsal room.
Leave a Comment
About the Contributor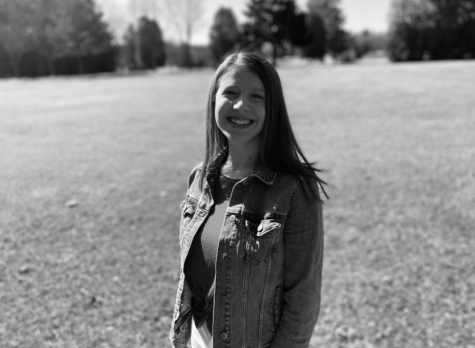 Ainsley Feigles, PR & Web Manager
Ainsley Feigles is a senior at Homestead High School. She has always had a passion for writing and is enjoying spending her second year with Highlander...