Colleges visit Homestead virtually this year
Previously, college representatives have visited students in the Counseling Office. This year, colleges are meeting juniors and seniors virtually due to social distancing and contact tracing measures.
In order to attend a meeting, students can register through Naviance Student and use their Chromebook for a Zoom link. Students must then receive a pass as approval from their teacher to leave class. The Counseling Office can only accommodate eight students during a visit to maintain social distancing standards.
Kris Besler, counseling department chair, believes that students will obtain important information from the meetings. "These visits are a great way for students to learn more about the individual colleges: academics, admissions, housing, scholarships and financial aid are just some of the topics the admissions officers will talk about during these calls. Of course these virtual visits are not as good as an in-person visit to campus, but we are still happy to be able to access this information in the new and modified format," Besler said.
Coronavirus is making the college decision process harder than ever. Many students are unable to visit the colleges they are thinking of applying to. Without a feel for the campus, it is difficult to tell if it will be a good fit.
Danielle Young, counselor, understands the pressure students are feeling this year. "The most difficult aspect for students when choosing a college virtually will be using the data and information they know to try to make a decision, and being okay with making that decision without visiting in person. We of course hope that students and families will still be able to physically visit a college campus, but we know that may not be an option for 2020," Young said.
The fall often brings students uncertainty when deciding which colleges to submit applications to; however, seniors this year are unsure what college will even look like their freshman year. Because of this, seniors feel it is important to seek answers to their questions about different colleges.
Arin Hirsch, senior, attended the Washington University in St. Louis, WashU, virtual visit. Hirsch felt that the visit provided her with an opportunity to find out more about the college. "It was really nice to ask personal questions, learn more about the school, and get more information that I didn't get when I did their information session as a large group," Hirsch said.
Hirsch enjoyed the meeting and encourages other students to explore this option. "Overall, it was a great experience and I'm glad I went. I will definitely be attending another one," Hirsch said.
The counseling department also believes it is very important this year to attend virtual college visits; the visits can eliminate some confusion and uncertainty. Additionally, the counseling department is available to answer any questions students may have about the sometimes daunting college decision process.
"The counselors are here to help the students get through all of this, and choose a post secondary plan appropriate to their goals and needs. Thankfully there are many great options," Besler said.
Leave a Comment
About the Contributor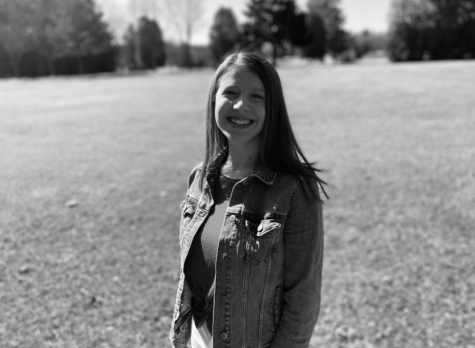 Ainsley Feigles, PR & Web Manager
Ainsley Feigles is a senior at Homestead High School. She has always had a passion for writing and is enjoying spending her second year with Highlander...