Principal shares personal story of Covid-19
It is easy to view people in leadership positions as infallible figures during a time of crisis, somehow less vulnerable and less consumed by the chaos of the outside world than the average person. The act of placing someone on a pedestal and relying on their word as somewhat of a law as pandemonium ensues, however, makes it simpler for a deeper-rooted shock to unfold when we realize they are human.
This phenomenon occurred when Eric Ebert, principal of Homestead High School, tested positive for Covid-19 days before the 2020-2021 school year began.
"I experienced symptoms one afternoon into the evening. I looked at the checklist [of Covid symptoms] and there they were. Not necessarily bad symptoms but mild, including the loss of taste and smell," Ebert said in regards to the process of discovering he had contracted the virus. "It was strange, and something I had never experienced before. So, I decided I would stay home from work the next day and get tested."
That positive test resulted in an even greater shift in back-to-school tradition than those which were already taking place. An email was sent to parents, and the news quickly spread beyond Ozaukee County lines. Local sources quickly picked up the news, including JS Online and Fox 6, as well as the more widespread international online publications, such as Yahoo News.
After his positive diagnosis, Ebert quarantined with his wife and two children, who began a 24-day isolation period as per CDC protocol. He was able to work virtually from home during his time away, but he missed the first day of in-person classes on Sept. 8. After 10 days of quarantine, Ebert returned to school on Sept. 11. Ebert's family did not experience symptoms during their 24-day isolation.
Ebert maintains that he is unsure of where he contracted the virus, as he has been adamant about wearing a mask in public spaces and limiting his exposure to those outside of his family. "My family and I have taken coronavirus seriously," Ebert said. "We mask up, and we don't join with other groups. We do things the right way."
However, what Ebert stated as the "right way" to handle Covid-19 has been widely debated by those attending the school he leads.
The debate surrounding the effectiveness of the mask mandate that has touched the Mequon-Thiensville communities. The degree of seriousness which schools should be taking the coronavirus also resulted in an impassioned protest from MTSD parents outside of Homestead late in the summer.
Homestead specifically was [indirectly and incorrectly] put on national blast for its handling of Covid-19. A picture of the school, along with a seething article on how parents of schools in the Ozaukee County area were deliberately sending their Covid-positive children to school, was featured in the Washington Post, a national publication with a 1,000,000 per day digital circulation. No one in the district can confirm that there were instances of students being sent to school positive in the Mequon-Thiensville School District.
Ebert's contracting of the coronavirus appears to have been the beginning of solidifying Homestead's role in the debate which has hundreds of millions of Americans taking sides. An unlikely scapegoat in the ongoing coronavirus back-to-school discussion, Homestead is put under that much more pressure to lead by example.
As such, Ebert has a message for those who are feeling symptoms, or are considering sending their children to school when they are beginning to experience those. "If we all follow the procedures in place we can limit the spread of Covid-19. Limiting the spread of Covid-19 allows us to stay in school and provides the opportunity for us to be in a school building. If you are experiencing symptoms like I did, you should stay home, get a test and stay in isolation if you are determined to be positive," Ebert said.
About the Contributors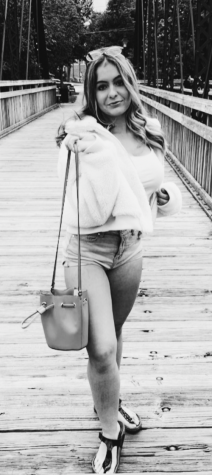 Alexandra Grosso, Assistant Editor


Alexandra Grosso, a current junior at Homestead High School, is thrilled at the opportunity to pursue her writing through this program, and translate...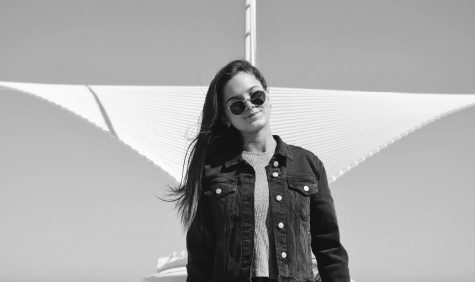 Annie McCormick, Editor in training
Annie McCormick is a Senior at Homestead High School. She ran cross country her first two years of high school and then switched to becoming more involved...