Highlander Publications attends Walsworth Elite weekend
While usually packing up their bags and heading out of state for Walsworth's Elite Weekend, Highlander Publications staffers remained in the comfort of their own homes this year and attended the yearbook convention virtually.
On Oct. 2-4, staffers received feedback and worked with yearbook professionals from all over the United States. Grinding on the completion of the yearbook since the beginning of the school year, the publications class was thrilled to share what has been completed thus far. After attending meetings with trainers, the staff took their suggestions into consideration as they hope to continue their success in yearbook awards.
Hannah Kennedy, senior editor-in-chief for Highlander Publications shared her take on her first Elite Weekend.
"Attending Elite Weekend was so helpful for our staff this year, and we were able to better our yearbook with the help of amazing trainers," Kennedy said.
Along with around 50 other attending schools, Highlander staffers presented the several, already completed spreads for the 2021 Tartan yearbook.
Rachel Rauch, English and journalism teacher, was glad to have the opportunity to work with Walsworth professionals another year.
"I feel honored that our staff is invited to Walsworth Elite weekend. We learn so much in three days that helps us bring a better product to our school community," Rauch said.
Leave a Comment
About the Contributor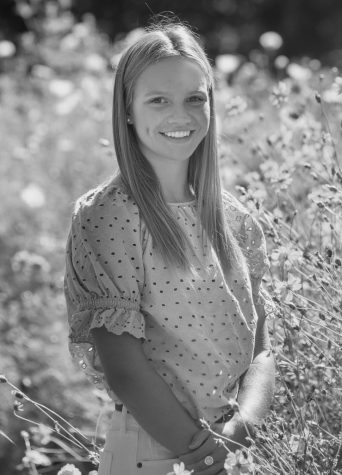 Rachel Starsky, Editor-in-Chief
Rachel Starsky is a senior at Homestead High School. In room 405, she is often found designing yearbook or writing sports articles. In her free time, she...