Theatre livestreams performance of fall play 'She Kills Monsters'
Despite the obstacles that COVID presented for the theatre department, the fall play, She Kills Monsters, was performed via livestream Oct. 23 through Oct. 25.
The play streamed through Facebook Live so that family, students and community members could watch the action unfold in real time. Though different from past years, cast members had the opportunity to share their work with an audience, regardless of the drawbacks of a virtual performance.
Julia Rowe, senior, was thrilled that she was able to participate in a fall performance during her final theatre season. "We have an awesome hardworking cast, and even though we couldn't perform with a full audience, it's so exciting for everyone to get back into doing what we're passionate about after such a long time," Rowe said.
She Kills Monsters: Young Adventurers Edition is a play that appeals to diverse audiences. The show follows main character Agnes Evans as she copes with the death of her sister through the role-playing game Dungeons and Dragons. It features LGBTQ storylines and brings light to prevalent issues in the high school setting.
Amelia Figg-Franzoi, theatre director, believes Vietnamese American playwright Qui Nguyen's play is one that audiences should take the time to see. "He helps voice all the kids in high school who might get overlooked. She Kills Monsters is set in high school, with amazing characters learning about their friends and family as they also discover themselves," Figg-Franzoi said.
The cast hoped the effort they put into the performance and making the characters come to life was worthwhile and well received by the audiences.
Rowe found the play to be a valuable and rewarding experience. "This has by far been one of my favorite roles to play in my time doing theatre at Homestead, and I've really felt like all the hard work we put in is paying off," Rowe said.
Though the cast had less time than usual to prepare for the play, they were able to push through any difficulties and put together a production that made them proud.
Kaet Sisney, senior, is unhappy the play had to come to an end, but is delighted with the performances put on by the cast. "She Kills Monsters is a really special play, so we're both disappointed to give it up and overjoyed to finally share it with everyone," Sisney said.
Leave a Comment
About the Contributor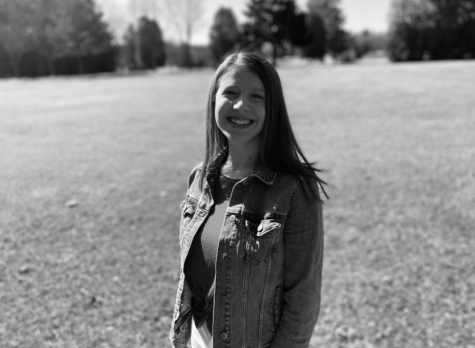 Ainsley Feigles, PR & Web Manager
Ainsley Feigles is a senior at Homestead High School. She has always had a passion for writing and is enjoying spending her second year with Highlander...