Homestead students plan to return to school
Homestead students are set to return to on-campus learning on Mon. Nov. 9 after two weeks of distance learning due to an increase in cases.
On Oct. 26 when Homestead students transitioned to a virtual setting around 25% of students were unable to attend school in person. Whether that be them testing positive or being deemed a close contact, 25% of students could not participate in on-campus learning. After two weeks of virtual learning, approximately 95% of students are able to return to campus on Monday, Nov. 9.
In an email sent to parents on Thursday, Nov. 5, Principal Eric Ebert announced the news to parents and families. He thanked everyone for their patience and reminded them of the importance of staying healthy. "It is important that we continue to do all we can to keep one another safe and our school open. I ask that in advance of returning to school, students take time to re-familiarize with Homestead's mitigation procedures: wear a face covering over your nose and mouth, practice good hand hygiene, and keep as much physical distance from others as possible. While on campus, these practices are essential in our ability to prevent the spread of COVID-19," Ebert said.
While cases in the two zip codes of 53092 and 53097 are at an all-time high, the MTSD Covid-19 Monitoring System Dashboard assesses the risk to students, the percentage of staff and students available for on-campus learning, and positive cases per school to determine their decisions. While Steffen Middle School is currently closed, all other schools in the district remain open, and Homestead students should prepare to return to school.
About the Writer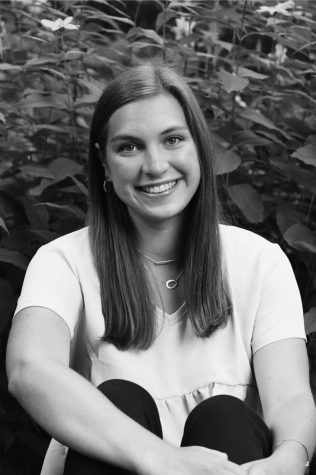 Hannah Kennedy, Editor in Chief
Hannah Kennedy is a senior at Homestead and serves as editor in chief of Highlander Publications. She is going to study journalism in college at the University...