Seniors commit on national signing day
Wednesday, Nov. 11 was an exciting day for six seniors as they signed to their colleges to continue their athletic and academic careers. Megan Hartlieb, Lola Wojick, Nathan Corbett, Elizabeth Rater, Leane Willemse and Theadora Krueger, all shared the special moment as they prepared to move onto the next chapter of their lives.
Corbett, Wojick and Rater signed to their respective schools for soccer. After four successful seasons with Homestead, Corbett plans to attend division three Macalester College in Saint Paul, MN. "I am so excited to get away from home, but still be able to play my sport," Corbett said.
After playing club soccer for many years, Rater hoped to play soccer for Homestead as a junior, but her season was canceled due to COVID-19. Although she was unable to play as a junior, she is excited about her senior season. For Rater, her decision was a relief after a long recruitment process. "The recruiting process was really stressful, but once I talked to the coaches at Southeast Missouri State and the players I knew that was the place I wanted to continue my athletic and academic career," Rater said. Rater will play division one soccer at Southeast Missouri State University in Cape Girardeau, Missouri. "All the support I got from my family, teammates, and coaches helped me make my decision to sign. I'm super excited to be apart of a new team and going to college," Rater said.
For Wojick, this day was special because this was something she had dreamed of since she was little. Wojick will play division one soccer at the University of Wisconsin-Milwaukee for the Panthers. Although she had been verbally committed to UWM since her junior year, signing day made it official. "This has been my dream since I was so young and to see my dreams become a reality is so exciting," Wojick said.
As for Krueger, she is the first girls lacrosse player from Homestead to commit and play collegiate lacrosse. She plans to compete in division two lacrosse at Davenport University in Grand Rapids, Michigan. Krueger has been playing lacrosse competitively for over five years. After being looked at by multiple schools, she knew Davenport was right for her. "When I visited Davenport, the team was super welcoming and I felt at home as soon as I was on campus. I really see their program growing and becoming a very competitive division two team," Krueger said.
Willemse signed to the University of Wisconsin-Madison to run for their division one program. Willemse had a standout cross country season, breaking her own personal record as well as the school's record. After placing first at sectionals and third at state, Willemse finished off her high school career on a high note. "I chose Wisconsin because of the beautiful campus and the incredible group of women. I am excited to be challenged academically and athletically with their program," Willemse said.
Hartlieb's road to swimming in college was a rocky one. After verbally committing to the University of Iowa as a junior, her opportunity to swim there was taken away when the university decided to end their collegiate swim program. "After I no longer had the opportunity to swim at Iowa, I was devastated. A lot of my family had gone to Iowa and I was so excited to be there," Hartlieb said. However, a new opportunity arose when the University of Kentucky offered Hartlieb a spot on their swim team. "After hearing from Kentucky, I was super grateful and excited to have the chance to swim for their program. I can't wait to see what the future holds for me there," Hartlieb said. Hartlieb will attend the University of Kentucky to swim for their division one program
About the Contributor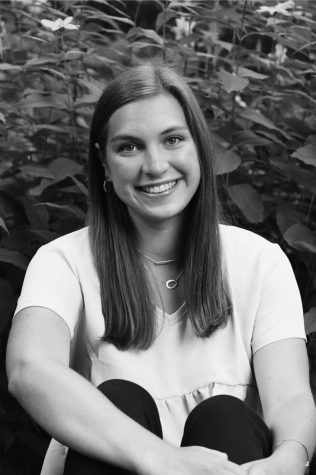 Hannah Kennedy, Editor in Chief
Hannah Kennedy is a senior at Homestead and serves as editor in chief of Highlander Publications. She is going to study journalism in college at the University...