Local businesses team up with Homestead program to fundraise
The Highlander Mighty Transitions Program (HMTP) supports 18 to 21 year old special education students in pursuing their interests and passions. The group works to prepare students for post-secondary education opportunities by focusing on education, employment, independent living and community participation among other areas.
In preparing students for these opportunities, the Mighty Transitions Program began making and selling dog treats to fundraise for their organization. "We really wanted to start a 'small business' to teach the participants of the program about employment skills, business skills, production skills, and including some kitchen and cooking/baking skills," Brian Clements, director of Highlander Mighty Transitions Program, said.
The sales began last school year with students selling treats at school, in teachers' lounges and at lunch. Then, with the closure of school due to COVID-19, sales came to a halt.
As schools opened again in September, the group resumed making and selling their treats. This is when Kat Hustedde, Homestead art teacher, contacted them with a possible collaboration idea. "This year we were contacted by Ms. Hustedde about joining forces with some local businesses and selling them there. She has really helped us in expanding our sales and production," Clements said.
Hustedde and her husband, Matthew Hofmann, own and operate Sahale Ale Works in Grafton, Wisc. Hofmann had been a brewmaster for over 10 years and had dreamt of opening his own brewery. So, at the beginning of 2020, he opened Sahale Ale Works where he handcrafts his own beer, soda and root beer.
When brewing beer, it creates a byproduct known as brewer's spent grain (BSG). This byproduct can be used as fertilizer, animal feed or in the manufacturing of dog treats. Most breweries toss out their BSG as waste; however, Hustedde saw an opportunity.
"I had known about the dog treat sales from last year, and I was thinking what if, whatever they request, I can bring the grain to school and they can make the treats for free because the grain is just a waste product anyway," Hustedde said. "Then, since we are a dog-friendly brewery, we can sell the treats in our taproom and give 100% of the profits back to HTMP," Hustedde said.
The idea didn't stop there. One of Hustedde's students works at a local pet store, The Feedbag Pet Supply, in Mequon. Through her student, Hustedde was able to reach out to Mark Haslam, owner of The Feedbag Pet Supply, and asked to sell the homemade treats at the local business as well.
"[Ms. Hustedde] had contacted us saying that they wanted to get more recognition out there and I thought it was a great opportunity. We wanted to capture a little bit of the holiday festivities and get people rallied behind the program," Haslam said. The Feedbag Pet Supply will be selling the homemade treats on their front counter for $1.95 with all proceeds going back to HMTP.
"It's a great program and we want to support them like we do with several other community type programs. I think the Mighty Transitions Program really strengthens our community and a lot of dogs are going to be really happy about their program," Haslam said.
Leave a Comment
About the Contributor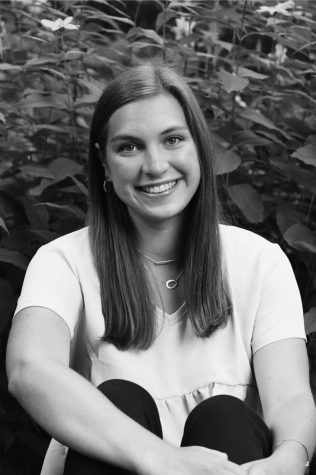 Hannah Kennedy, Editor in Chief
Hannah Kennedy is a senior at Homestead and serves as editor in chief of Highlander Publications. She is going to study journalism in college at the University...