Homestead's 'Little Women' set to debut soon
Though the curtains may have closed, the cast of Homestead's winter musical, Little Women, is not finished with their production yet. In fact, their performance was only just the beginning.
This year's winter musical will be presented in a virtual format, making it quite different from years past. However, the Homestead theatre department worked with determination to capture the exhilarating experience of attending a musical so that audiences can enjoy the performance from the comfort and safety of their own home.
During the week of Feb. 1, the cast and crew of Little Women filmed the musical in its entirety. Soon thereafter, the editing process began so that the production highlights the best aspects, such as good camera angles and lighting, within different scenes. The editing of the production has yet to be completed, but the performance will be shared with audiences on Homestead High School Drama Club's Facebook page in late February or early March.
Amelia Figg-Franzoi, theatre director, shares the plot of the book turned musical. "Louisa May Alcott's beloved story, Little Women, follows the adventures of the four March sisters in Massachusetts during and directly after the Civil War, which has taken their father far from home. Jo, the second oldest, wants to be a famous writer, so she moves to New York to pursue her dreams. Filled with vivid stories, both real and imagined, Little Women details the lives of the March Family and their friends as they experience heartbreak, overcome hardships, and grow," Figg-Franzoi said.
The cast of Little Women is much more limited than the recent musicals that have been performed at Homestead; the cast comprises a total of ten people. Sisters Jo, Meg, Beth, and Amy March are portrayed by Chloe Diamond, Morgan Limbach, Katrina Liberman, and Ellie Bogaczyk, respectively.
The March girls' mother, Marmee March, is played by Kaet Sisney and Aunt March is played by Talia Bodi. The cast also consists of Theodore "Laurie" Laurence, Ronnie Match; Mrs. Laurence, Vivian Reiland; John Brooke, Grayson Buesing; and Bhaer, Ben Usatinsky.
Chloe Diamond, junior, enjoys every facet of her character Jo's personality. "She is a spitfire, a raging feminist, and the toughest woman I've ever come across. I love her independence and her desires to amaze the world with her talents. She is unstoppable in anything she sets her mind to and I really look up to her as a character," Diamond said.
Diamond not only admires her character, but finds that she relates to Jo on a deeper level.
"She is stubborn but caring and is always there for her sisters, which I can heavily relate to since I am a triplet with two identical sisters. Jo resonates with me because of our love for our families and our burning passions to make changes in the world," Diamond said.
Katrina Liberman, senior, relates to Beth much less than Diamond relates to her character, but embraces the difference. "She's almost the exact opposite of who I am in real life. It's been challenging and rewarding, and I am so thankful to have been given the opportunity," Liberman said.
Lizzie Wilkerson, stage manager for Little Women, has enjoyed her behind the scenes work on the production and would encourage students, families and friends to attend the virtual event. "I think Little Women is especially important today because one of its main themes is about the importance of family. With COVID, many of us have been spending more time with our family and can relate to the family dynamic that is portrayed," Wilkerson said.
Figg-Franzoi agrees that Little Women will provide both a relatable experience and an escape from the real world. "Many are struggling today with the hardships that COVID has brought. This show is both uplifting and fun to watch. I think everyone can benefit from a good laugh these days," Figg-Franzoi said.
Leave a Comment
About the Contributor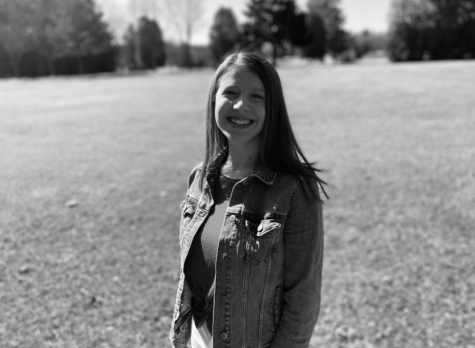 Ainsley Feigles, PR & Web Manager
Ainsley Feigles is a senior at Homestead High School. She has always had a passion for writing and is enjoying spending her second year with Highlander...