Freshman Millard places fourth at state wrestling tournament
Ever since he was eight years old, Charlie Millard, freshman, has attended the state wrestling meet in Madison, Wisc. alongside his dad, Ernest Millard, social studies teacher and head wrestling coach at Homestead. However, this year, he would no longer be a spectator, but a competitor instead. With his dad coaching him, Charlie competed at the Wisconsin state wrestling meet at Kaukauna High School on Sat. Feb. 13 after placing first overall at the sectionals meet.
On Sat. Feb. 6, Charlie placed first at his sectional competition in Hartford in the 138 pound weight class. The top two wrestlers from each weight class continued on to compete at state the following weekend.
In Charlie's first match at sectionals he wrestled against Charlie Alft, a junior from Neenah High School. Charlie had previously competed against Alft and felt confident going into the match. "I felt pretty good about this round, and I was more focused on the second round, but I still had to stay ready for the first match," Charlie said. Charlie beat Alft in a pin to advance to his second round.
After a swift first round, Charlie prepared to move onto his next match against Karsen Otis, a sophomore from Kimberly. Also having previously wrestled against Otis, Charlie knew what to expect in his second round. "I knew most of the moves that [Otis] was going to do. I had seen him wrestle at other tournaments, and I just had to get into a good place mentally," Charlie said. Charlie won his second match 7-1, putting Otis at third place, and Charlie in second, which officially qualified him for the state meet.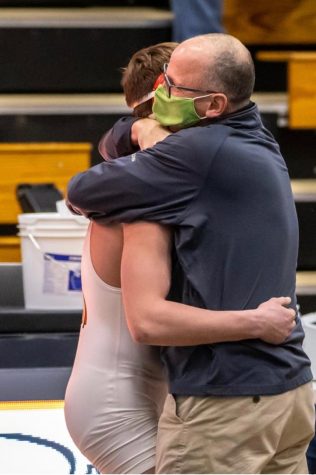 "After his second round we knew he was going to state," Coach Millard said, "It now became about winning the sectional." As Charlie got ready for his final round, Coach Millard surprised him with a good luck token. "My dad brought out Homestead's finals singlets, which are white, instead of red, which we normally wrestle in. I was super excited because I did not know he had it, and after my second round he told me he had something for me and he brought that out," Charlie said.
All decked out in his white singlet, Charlie took on Logan Stumpf, a senior from Kaukauna, to win the sectionals final. The first period proved to be a challenge for Charlie, who was down 5-3 and had given up two takedowns. "I was a little bit nervous, and I did not wrestle well in the first period, so mentally I was not doing super well," Charlie said.
Charlie worked to get back on his offense in the second round, but Stumpf held up a good defense. Going into the third round Charlie received motivation from his dad and coach. "I just remember looking over and seeing my dad and Coach Joey, and they were both screaming 'you got to go'," Charlie said. Using this motivation from the bench, Charlie went on to score six points in the third period.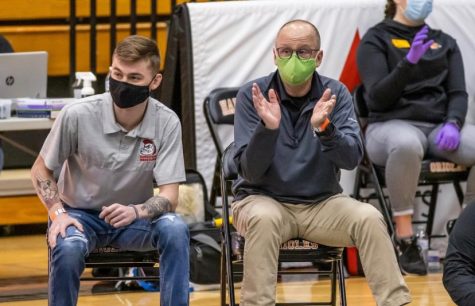 With one reversal and two takedowns in the third period, Charlie brought the score from 6-3 to 9-8, and won the match by one point. This win not only qualified him for the state meet, but earned him a spot as the top wrestler in the 138 pound weight class.
Charlie's first match on Sat. Feb. 13 at the state meet was against Joshua Cherba, a senior from Waterford. With a score of 11-5, Charlie lost his first match of the entire season. "After the first round I was very disappointed in the way that I had wrestled. I knew I had to do better going into the second," Charlie said.
With the blow of one loss Charlie now had his eyes on third place. In his second round he matched up against Gabriel Ramos, a junior from Wausau West. Charlie took this match in stride, winning 15-5, ensuring that he would place at the state competition.
Charlie saw a familiar face in his third round as he wrestled against Stumpf, who he had beaten the previous week at sectionals. Charlie pinned Stumpf in the third period to win the match. "In the second two rounds I felt good, but I knew I needed to wrestle better in the fourth round," Charlie said.
In his fourth and final round, Charlie met Cherba to wrestle for fourth place. "I knew some improvements that I needed to make from the first round, but I had trouble making them during the match," Charlie said. The boys wrestled hard throughout the three periods, resulting in a broken nose for Charlie. Cherba proved to be tough competition, and Charlie lost 12-6 to the senior.
With only two losses and one broken nose throughout his season, Charlie placed fourth overall in the 138 pound weight class at the state championship. His dad, Ernest, who had been coaching by his side the entire season, was ecstatic. "Watching my son compete at the state tournament was incredible. Charlie has worked hard and made a lot of sacrifices, so seeing him on the medal stand as a freshman was really rewarding," Coach Millard said.
As Charlie took the fourth place medal to end his season he expressed his excitement. "Overall, I felt pretty good with placing fourth at state. I am ready to start working hard for next year so I can place higher," Charlie said.
About the Contributor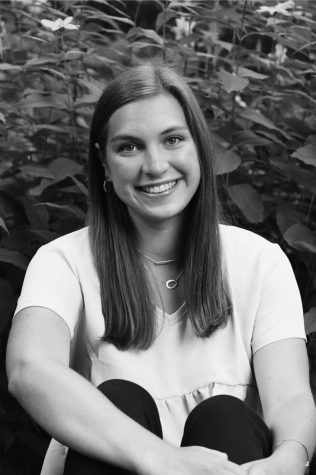 Hannah Kennedy, Editor in Chief
Hannah Kennedy is a senior at Homestead and serves as editor in chief of Highlander Publications. She is going to study journalism in college at the University...