Students share insight on risks of using Omegle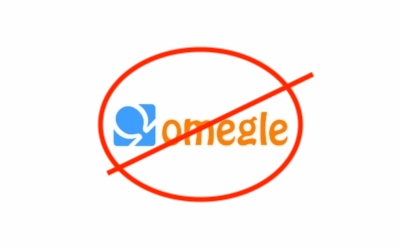 MAKING FRIENDS ON OMEGLE, FINDING A BOYFRIEND ON OMEGLE, PEOPLE RATE ME ON OMEGLE, are just a few titles of thousands of YouTube videos created by teens going on the website Omegle.
Internationally, Omegle is taking the young generation by storm, likely due to the worldwide pandemic and the need for social interaction, but what is it?
Omegle is an online forum where people are randomly matched up to video chat or text. The site is a simple way to meet new people, as there is no signup or fees; all you need to do is get on the website and click "Lets Chat!"
Although founded in 2009, it recently has made a huge comeback. Kids and teens around the world are logging on to meet new people who share similar interests. Omegle allows you to type your interests, such as "TikTok" so it can find you a match you're looking for. Then, if you don't like your match you can click "Skip" and within seconds a new person is on your screen.
Influencers are using it to their advantage, too. Making their name as their name or platforms as their interest, web stars like Emma Chamberlin, James Charles, Lil Huddy, Sydney Serena, the Real Tati, Logan Paul and more are all using Omegle to interact with fans personally. Shannen McGuire and Delaney Buzzell, sophomores, once met Tik Tok stars Anthony Reeves (LuvAnthony) and Chase Hudson (Lil Huddy) on Omegle.
"It was a really cool experience to meet them especially knowing that these influencers you watch everyday are just regular people having fun like us," Buzzell said.
While it may be fun and social, there is a dangerous side to Omegle. Many adult predators and hackers also frequent the site. The danger is that you have no control over what will pop up on your screen and who can see you.
Hannah Peterson, sophomore, has run into this on her visits to Omegle.
"I think most people do it for fun and some people do it for reasons that are not as innocent. There are some very inappropriate things on it and young kids should have access to that," Peterson said.
AJ Wild, freshman, believes there should be at least an age restriction for the language used on the website.
"There should be an age restriction of maybe 14 for the swearing and words on there," Wild said.
But that's not the biggest issue. Adult predators have become an issue on this site. While the website gives a warning on its homepage saying you must be 18+ and that "predators have been known to use Omegle, so please be careful," there is no way to verify if these individuals are of legal age, and what they're doing.
Cole Nagel, senior, says he has gone on Omegle probably 30-50 times and recognizes this issue; however, he believes Omegle is not the issue, it's the people using it.
"There are some pretty messed up things on there. I don't think [Omegle] is inappropriate, I think people use it inappropriately."
However, this problem does not single out Omegle, as inappropriate behaviors can happen anywhere in the digital world.
"Its original intent, which is to entertain, have conversations and meet new people around the world, is not what everyone uses it for, similar to Snapchat and its intent and what some people choose to use it for," Nagel said.
As Omegle continues to gain popularity, it is important that young users and parents are aware of the dangers and unsuitable behaviors that come with logging on.
About the Writer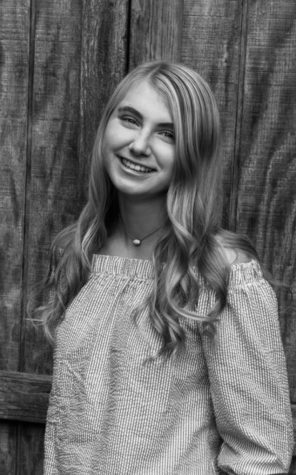 Lexi Buzzell, Staffer
Lexi Buzzell is a senior at Homestead High School. She is excited to be a part of the Highlander Publications staff for her third year.  Outside of school,...