Vaccinations paving way to herd immunity
With more Wisconsinites gaining accessibility to the COVID-19 vaccinations, the importance of getting vaccinated is increasing along with the need to establish herd immunity.
Vaccinations have been used for centuries against some of humankind's long history of infectious diseases. In many cases, vaccinations have aided to help prevent or terminate a disease.
"COVID-19 vaccination will help keep you from getting COVID-19," according to the CDC, Centers for Disease Control and Prevention. "Getting vaccinated yourself may also protect people around you, particularly people at increased risk for severe illness from COVID-19."
Claudia Chedid, senior, just recently received her vaccine. "I wanted to be able to be around my grandma without worrying I could give her COVID," Chedid said. "I also want everything to go back to normal, so I figured I might as well just get it."
As well as helping to protect yourself and others, there are benefits towards what you are able to do. "The COVID-19 vaccination is going to be a thing that's going to be required in order to attend more public events in the future," Blair Martin, junior, said.
The CDC also wrote "You may be able to start doing some things that you stopped doing because of the pandemic." As an example, "you can gather indoors without masks with other people who are fully vaccinated."
The CDC advises that until you are fully vaccinated, you should continue using safety measures to protect yourself and others. It is important to recognize that receiving a COVID-19 vaccine does not mean automatic immunity to the virus.
"After the first dose, it takes about a week for you to develop some antibody response, and you do get a partial immune response to the first dose," Jafar Abunasser, MD, pulmonary medicine specialist, said. For the required number of doses, each vaccine must have time to take effect.
More people getting fully vaccinated is another tool that can help us fight COVID-19 as a society. Through widespread vaccination, herd immunity stands a chance of becoming established and therefore strengthens the possibility of the COVID-19 pandemic eventually coming to an end.
"By getting the vaccine, I don't just protect myself from getting the virus but other people as well, which is what needs to happen in order for the country as a whole to reach herd immunity and for things to go back in order," Martin said.
As of April 24, 41% of Wisconsinites have received their first dose of a COVID-19 vaccine, according to WEAU 13 News – participating in the communal effort to pave the way to herd immunity.
When injected with a vaccine, the body is being introduced to certain molecules from the pathogen. By receiving these antigens, an immune response is triggered within the body.
"It did hurt initially — but that's what's supposed to happen. The soreness in a person's arm comes because their body is receiving something foreign, but that's what allows the vaccine to work and do its job," Martin said.
The vaccination then helps your immune system to fight off infections faster and more effectively, meaning you are far less likely to get infected.
Still, although the current, verified COVID-19 vaccines are highly effective, there is still a small number of vaccinated people who may eventually become infected. However, these types of infections are typically mild or symptom-free. These are commonly referred to as 'breakthrough' cases.
The recent variants of COVID-19 emerging in Wisconsin are more infectious mutations of the virus. While there have been growing concerns that COVID variants could blunt the effectiveness of getting vaccinated, an immunologist of Harvard spoke otherwise; "Current vaccines appear to be effective enough to end the pandemic."
In the long term, forming herd immunity against the coronavirus through as many citizens as possible getting vaccinated is an important group effort to get back to a life that resembles before the pandemic.
About the Contributor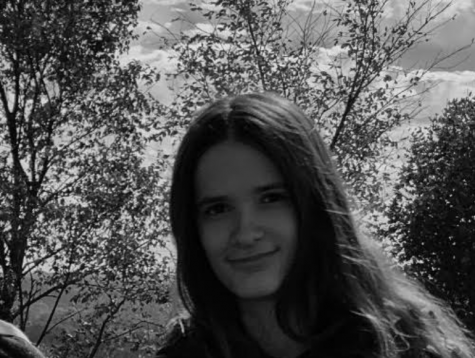 Breanna Ruppel, Staffer
Breanna Ruppel, a sophomore at Homestead High School, is a dedicated student. She is delighted by the chance to advance her writing skill; planning to,...