Student-athletes stay afloat during the time of COVID-19
With several students involved in rowing through the Milwaukee Rowing Club (MRC), the competitive sport has united several student-athletes from Homestead High School and other local high schools for MRC's junior team.
The MRC's principles include providing the community with an activity that is both recreational and competitive. The club provides a middle school, high school and adult program providing the athletes with different focuses: rowing technique, strength and endurance and team culture.
Despite the strict rules of COVID-19, students from Homestead have been able to continue participating in MRC's junior program. Normally, the team would "travel and compete in 10-12 races held around the country" the MRC website said. With COVID-19, the team aspect and traveling look different for the student athletes.
Maddie Ludwig, junior, and member of the Junior program, describes how the team was able to persist through the difficulty and row safely together. "We wear masks while we are practicing on the water and we take extra care to sanitize our oars and boats after every use," Ludwig said.
Along with safety precautions during practice, in order to compete at rowing competitions, the athletes must get tested for COVID-19 and test negative. With this, the athletes are screened before attending the course and must stay in the designated athlete area. At the competitions, for the safety of all attending, the spectator attendance has been limited.
Milwaukee Rowing Club emphasizes the importance of teamwork and team bonding. While normally riding a bus to the events with the entire team, this year looks different.
Cate Hering, junior, and member of the Junior program, explains the new rules regarding team-building with safety protocols.
"We have parents drive the rowers to the competitions in groups of two or three. Then we stay in a hotel room with the people we drove with instead of the normal four people per room. We also have to eat dinners with our groups only," Hering said.
The athletes are still able to travel and compete, which was their hope during the time of COVID.
Courtney Anderson, junior, and member of the Junior program, explains the challenges the team faced when they could not be together.
"We were forced to grow individually through our own workouts instead of as a team which was tough. I am so happy that my team was able to persevere through hard times last year," Anderson said.
The team's season has officially begun and they have been following the safety precautions in order to row together and travel as a team.
Leave a Comment
About the Contributor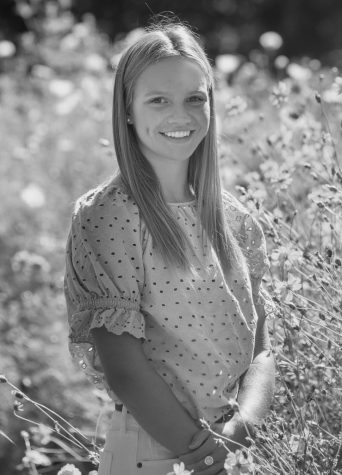 Rachel Starsky, Editor-in-Chief
Rachel Starsky is a senior at Homestead High School. In room 405, she is often found designing yearbook or writing sports articles. In her free time, she...