When art leads the way
Outside of room 608 numerous posters read 'Hunting for The Unmighty Highlander' and feature a black and white sketch of an ominous-looking fellow—these aren't meant to intimidate Homestead's visual art students, but rather properly invite them into the unique department. "The idea was to just show the kids 'hey, we don't have to be so serious all the time in our academic day," Joshua Hunt explained.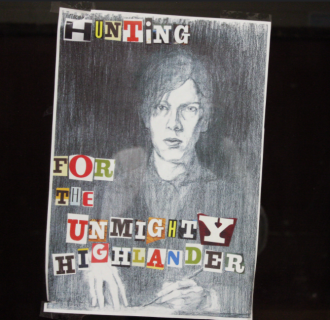 Art class is notoriously a place where students can spread their wings outside of the realm of academia, and it's where Hunt found his calling. "My earliest memories are of me drawing, and that interest continued through my childhood," Hunt said.
Despite discovering his passion early on, Hunt faced adversity as an adolescent."I really struggled in high school, I didn't particularly care for it," Hunt said, "I wasn't your typical successful academic student." After high school, he went on to UW-Milwaukee and was followed by a feeling of listlessness. Hunt said "when I began College I was undecided—I didn't know what to do. I was possibly interested in doing something related to history, but I was just really uncertain in general."
After returning to his roots, Hunt was able to develop a clearer vision of what his future would look like."I took a drawing class my sophomore year and it was at that point where I was sort of reinvigorated by all of my positive childhood experiences within art-making" Hunt said.
However creativity never comes without its complications—Hunt sufferers from colorblindness. "I can still see a full range of color—from what I know—but I am challenged with certain colors that are muted or mixed," Hunt explained. Only 5% of the US population is affected by colorblindness according to the National Institutes of Health, and while Hunt realizes the irony of him being a part of that subgroup he doesn't let his condition deter him. Hunt said, "I approach my palate in a very analytical way, I use technology [HEX numbers] to know exactly which color I'm using."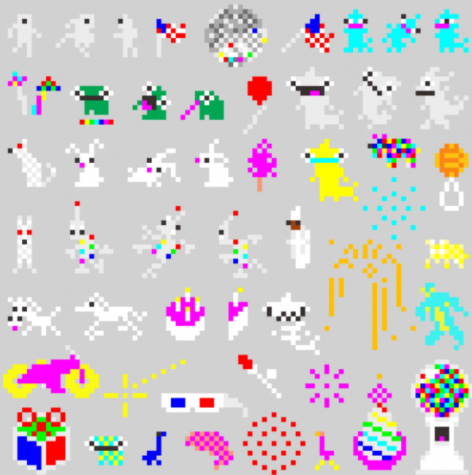 Hunt tries to create works that are "iconic, bizarre, and investigative" and said that he's currently been creating digital art that focuses on"childish or child-themed types of subjects while also incorporating crude humor and twists." Hunt has remained versatile as an artist by refusing to limit himself to one type of art. "I've always gravitated towards what I enjoy doing instead of locking myself into a specific discipline, practicing the latter just seems very rigid to me," Hunt said.
When reflecting on his career's trajectory, Hunt cited his family as major influences, saying "I was interested in becoming an artist and doing a painting or drawing major [in college], but they encouraged me to attach that passion for art into something that could be more of a traditional or viable career."
In the classroom, Hunt prioritizes establishing an "accessible entry point" for his pupils. "Once the students feel more confident in the beginning, I'm able to encourage them to make even more heightened work while stressing the point that being able to draw realistically or develop your ideas is a rare skill," Hunt said.
Every Highlander is required to take two fine arts classes in order to graduate, and that particular prerequisite allows for students to tap into the right side of their brains. "Last week I had a couple of students say 'man after this class, you know my mind is just exhausted' which makes sense," Hunt said, "You have to make so many different decisions in the process of creating art, and I personally think that it's a better display of our intelligence."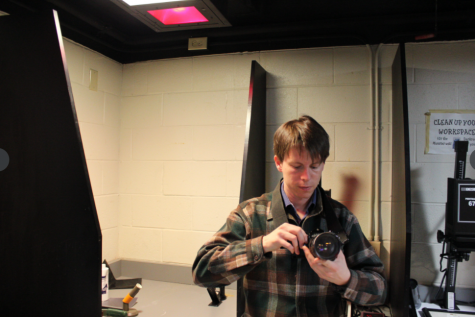 This is Hunt's seventh year teaching here at Homestead and it's been a triumphant one. Hunt said, "This has been a really successful year from my perspective, and this particular trimester my art students are making the best work that I've seen all year—and frankly probably my whole career."
"Art may not be a core fundamental subject like English or Math or Science, but I feel like it's equally as valuable because it generates curiosity and wonder in the world that we live in—it certainly did that for me," Hunt said.
About the Contributor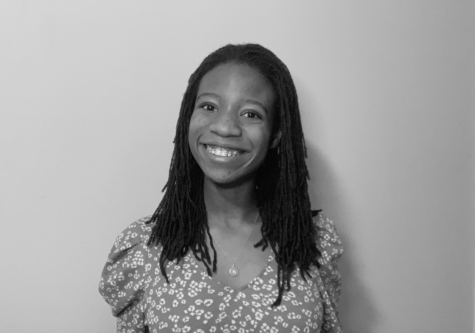 Blair Martin, Staffer
Blair Martin is currently a junior at Homestead High School. She's beyond psyched about continuing her work in the pubs lab and using the lessons she...