Track invites new and veteran athletes to team
Veteran racers and coaches noticed an increase in track athletes this spring season. This no-cut spring sport allows all student-athletes to discover their passion in running sprints and long distance.
Freshman sprinter Summer Rilling discovered her passion for running earlier this year, anticipating that she wanted to run track in the spring. "I joined track for the challenge. I wanted to try something new," Rilling said.
Rilling participated in the 100-meter hurdle, 300-meter hurdle race and high jump at the opening meet on April 28. "After my first race, I was really overwhelmed. It was a lot of fun, but I had never done something like that before," Rilling said.
Freshman sprinter Caroline Garsha joined track this year to meet new people and discover a passion for running. "This season I really wanted to focus on improving my running overall," Garsha said.
Veteran long distance runner Will Doerr, junior raced in the 400 and 800-meter run yesterday. Also a member of the Homestead cross country team, Doerr prefers to race long for the track season, too. "It was so exciting to be able to come together as a team and have our first meet after so long, we will only improve from here," Doerr said.
The meet concluded with Homestead taking first place overall.
Leave a Comment
About the Contributor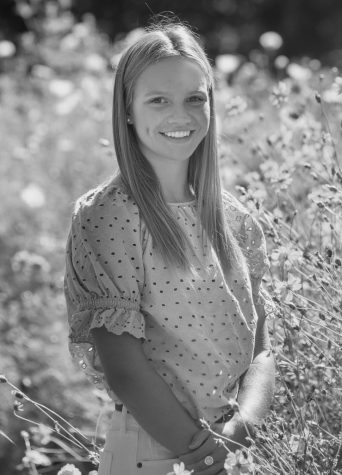 Rachel Starsky, Editor-in-Chief
Rachel Starsky is a senior at Homestead High School. In room 405, she is often found designing yearbook or writing sports articles. In her free time, she...