Upcoming renovations set to update high school campus
In recent years, Homestead has undergone several small-scale changes including the revamping of the common areas and modernization of the inquiry wings. But forthcoming renovations will allow the school to take a larger step towards transforming itself into a more collaborative environment than ever before.On April 7, 2020, 58% of Mequon-Thiensville residents voted in favor of a $57 million referendum that would enable the facilities to adapt to the district's ever-changing needs.
Sarah Viera, MTSD's executive director of business services, has not only worked alongside her colleagues but also a community task force to create plans that focus on "safety and security, improved accessibility and student collaboration."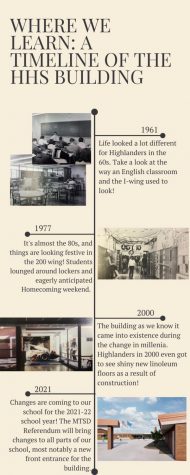 The community task force was composed of three important groups: MTSD staff, parents and stakeholders. Guided tours of the schools along with consistent communication were major factors that made the decision-making process possible.
"It was really important to me and other district-level staff that all elements of the project were created using feedback and discussion from those that are in these spaces on a daily basis, not us as district staff, and not the architect or construction manager," Viera explained, "We held hours and hours of meetings with faculty and staff at Homestead in order to get the feedback that was necessary."
The renovations at Homestead are set to begin with a groundbreaking this summer and conclude right on time for the 2022-2023 school year. The projects have been broken up into two parts in order to avoid the disruption of learning environments and ensure that the building remains accessible.
Part one, which is scheduled to start on June 14 and end in August, will include a new vehicle entrance from Mequon Road, a large group instruction space, main entrance, updated restrooms and cafe area.
One of the most noticeable changes that next year's Highlanders will adjust to will be the migration of multiple departments. All of the English, World Language, Counseling and Administrative rooms will be moved to different areas of the building in time for the upcoming 2021-2022 school year, which means that some teachers will have to say goodbye to their special spaces.
Angelina Cicero and Sarah Rossman, Homestead's English and World Language department chairs, have both taught in their respective rooms for over a decade and recognize the challenges that come along with this transition.
"I think change is difficult, but it's also our only constant. That's life, you have to expect change and just trust that it'll turn into a positive thing," Rossman said.
"There are some things that when you find out about them you might resist and say 'oh no, could we do this instead?' But when architectural plans have been drawn and your entire Wing is going to disappear there's not much to talk about," Cicero said. "It's really weird to consider being in a different space because I've been here in 813 for so long and I have a lot of really wonderful memories with students in this room; however, I am extremely optimistic about creating great experiences with students in my new one."
During a time full of unprecedented changes, it may be simple to pass the referendum off as just 'another new thing' here at Homestead, but thoughtful planning and skilled craftsmanship are being utilized to ensure that these renovations leave a long-lasting positive impact on the campus.
"I think that the improvements through the referendum will not only improve safety for students and staff within the building but will also continue to provide flexibility for students and continue to keep students excited about coming to school each day," Viera said.
About the Contributors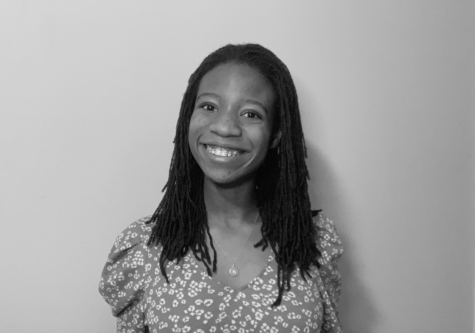 Blair Martin, Assistant Editor
Blair Martin is currently a junior at Homestead High School. She's beyond psyched about continuing her work in the pubs lab and using the lessons she...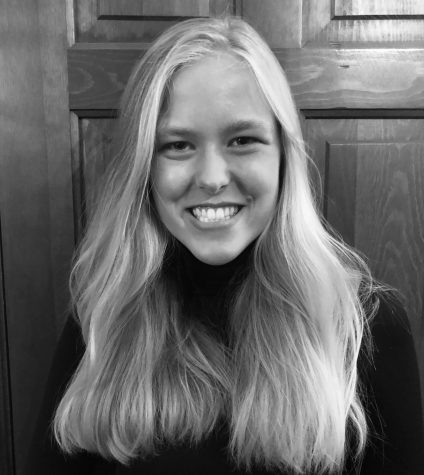 Annie Brown, Editor-in-Chief
Annie Brown is a junior at Homestead High School. She is passionate about education, maternal health, and cancer research, which is why she serves as president...