Adventuring around the world
Adventure (ad·​ven·​ture): an exciting or remarkable experience. This was exactly what Angie Mason, English teacher, was craving as a young adult.
Born and raised in Milwaukee, Mason planned to stay close to home after graduating from high school. She attended Marquette University with a major in English Literature and Writing, but she knew she wanted more than a standard college education.
"I knew I wanted to study abroad, and I knew if I wanted to study abroad that I should take a language," Mason explained, "so I decided to study Spanish as well." This decision kickstarted an infatuation with travel and a hunger to see the world.
During her sophomore year, Mason lived in Madrid, Spain on a study abroad program through Marquette. Through this experience, Mason was able to open her eyes to life in another country for the first time. "I fell in love with immersing myself and learning and experiencing different cultures," Mason said.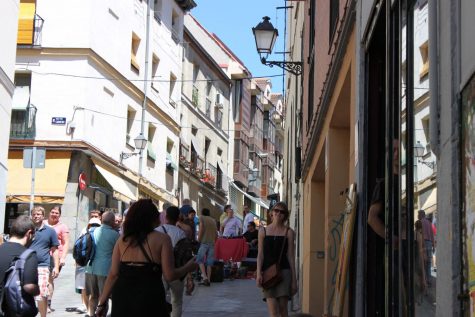 Living abroad also taught Mason the important lesson of humility. "I liked the humility that comes with [travel] and getting out of your comfort zone and being in a space where you are the minority," Mason said. This lesson carried over to the rest of her college experience and once she graduated, Mason knew she had to travel somewhere else.
Fresh out of college, Mason got involved in conservation work with children. Knowing that she enjoyed working with kids while also discovering new things, Mason moved to Eugene, Ore. Through this program Mason worked on restoration projects and trail building in coastal Oregon with middle school-aged children. "I enjoyed this work because I was, most of the time, with city kids so this was an opportunity for them to get out of their comfort zone," Mason said.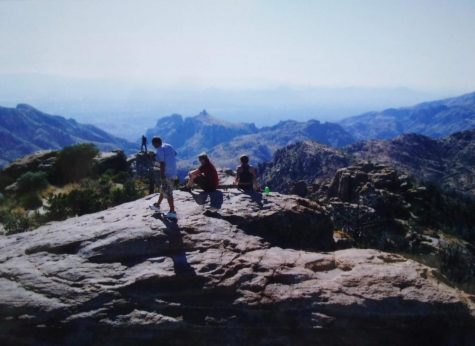 After living in Eugene, Mason moved onto her next adventure doing more conservation work in southern Arizona. Once again she worked alongside young people in cleaning up active migrant trails. Mason led an all-boys team as a co-captain for thirteen days in the Arizona desert. "We had a lot of fun and grew to be a family," Mason explained.
Her work in Arizona was especially gratifying as she was able to witness the experiences of migrants firsthand. "Where we were working there were literally people making their way through the desert to find opportunity in our country," Mason said, "and that work satisfied my desire for some adventure and also bringing kids out to look through a window that was very different from their experiences."
In between her time in Oregon and Arizona, Mason would travel back to Milwaukee and work with kids in Milwaukee County Parks as well. "All that work led me down the path of working with young people and I knew I wanted to do it year-round," Mason said. This desire pushed Mason to pursue a career in education.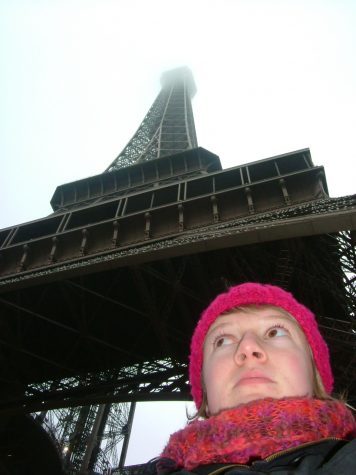 Mason decided to go back to school to earn a master's in education and choose a job teaching English at a public school outside of Paris, France. "I was placed in a public school outside of the city center of Paris," Mason explained, "and in Paris, all the wealth is in the city center so I would take a train to my school outside the city and where I worked there were a lot of immigrant families."
Working with immigrants, Mason was able to teach them English and help them adjust to life in a new country. "While that was a challenging experience it was so interesting to see what education and life looks like outside the United States," Mason said. These experiences ultimately left Mason with a new perspective that she could bring back to her career in the U.S.
With nine months of teaching under her belt in France, Mason moved to Chicago and had to choose between languages or English literature as her field of education. Although language learning had become a big part of her life, Mason made the decision to teach English in Chicago public schools.
"Chicago was like a concrete jungle and for somebody who likes outdoors, it was definitely an interesting place to live," Mason said. After spending a few years in the city, Mason's then-boyfriend, now-husband, moved to graduate school in Tucson, Ariz. and Mason followed suit. Excited to be back in the southwest, Mason taught at schools in southern Arizona while her husband finished graduate school.
For a couple that loved to travel, when it was time to settle down they found themselves coming back to their roots in Milwaukee. "We had spent our 20's traveling and we were like 'huh, I kind of want to go home'," Mason said.
Once back in Milwaukee, Mason worked part-time for a nonprofit organization in the city part-time as she wanted to be able to raise her boys. Once her kids had grown a little, Mason felt drawn to the classroom and came back to teaching. She began her part-time position as an English teacher at Homestead in 2019.
Living and working abroad taught Mason the importance of work-life balance. As a mom of two, she wanted to continue her career as an educator but also as a mother. "I think that is rooted in something that I learned in Spain," Mason explained, "One of the parts of Spanish culture is that people live for today, not just for the future. For Americans, it is very easy in our culture to become a workaholic. For me, that balance between family and work and other interests is really important."
This will be Mason's second year as a part-time teacher at Homestead, and she continues to carry many of the life lessons she learned on her adventures around the world.
Leave a Comment
About the Contributor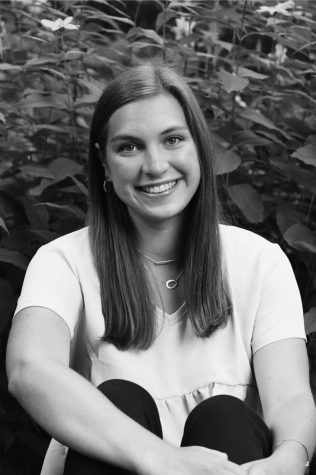 Hannah Kennedy, Editor in Chief
Hannah Kennedy is a senior at Homestead and serves as editor in chief of Highlander Publications. She is going to study journalism in college at the University...