Going the distance
Leané Willemse, senior, had a typical childhood. Just like her peers, she enjoyed "hanging out with friends, going swimming on a summer day, having barbecues and doing normal things," Willemse said.
One thing that was different, however, was that she was doing it halfway around the world.
Willemse grew up in Krugersdorp, South Africa, a town about a half-hour from Johannesburg. Before moving to the United States in fifth grade, Willemse's school experiences were unique to those of kids in Mequon. "We had to wear a uniform, and we had an outdoor school, the only thing inside was the classrooms," Willemse explained. "It seems kind of weird but we would walk around barefoot at school. You would go to school with shoes on and then take them off for school."
It was in South Africa that Willemse also got into running. Initially, Willemse started running because her older sister Zanelle wanted to be a runner. With her dad also being a runner, he encouraged Willemse to try it out. "[My dad] encouraged me to join the team to have some fun, so I joined the school [running] team," Willemse said.
At first, it was just that, just something to do for fun and get exercise, but by the next year, Willemse found a passion for running and began taking it seriously. "The first year was me just jogging in the back, and after a year I started to get into it," Willemse described.
Shortly after her running career began, another life change was on the horizon for Willemse and her family: they would be moving to the United States.
The thought of American life captivated Willemse. She pictured the United States how "you see it in movies," Willemse described. "I was so excited. I thought [the United States} was made up of places like New York, Hollywood, Disney World, and Florida, and I was excited for that part."
However, Willemse found herself a little disappointed when she discovered she would be moving to Wisconsin. "When I found out we were moving here, it sounded like a place in the middle of nowhere," Willemse said.
Fortunately for Willemse, the transition was smooth. She had already started learning English in third grade at her school, so it was not very difficult to pick up. "There were no huge culture shocks that I would say are that big of a difference," Willemse said.
In the United States, Willemse was able to continue her running career. At this point, Willemse was dedicated; she trained almost every day with little time off, but she also did it for her own comfort and happiness. "I love running, for me, it's a stress reliever. When I'm anxious, I always feel better after I finish a run," Willemse said.
The good part about running, Willemse said, is that "with running you can always get better, so it's just seeing how far you can push and how good you can get."
Since her freshman year, Willemse has run varsity cross country and track for Homestead. At the beginning of each season, Willemse sets targets she aims to accomplish within that specific season. "I set goals for myself like running a specific time or performing at state, and having those goals help push me," Willemse said, but this does not mean she takes off outside of the season.
Willemse trains year-round, taking just two weeks "off" after each cross country and track season. "Usually after a season ends I'll take about two weeks off, with the first week being no running and the second week running about every other day to ease back into it," Willemse explained.
Willemse's commitment to training has earned her accolades and recognition, including college coaches. Ultimately, Willemse chose to continue her running career at UW-Madison, running Division 1 track and cross country. For Willemse, UW-Madison had everything she was looking for. "When I was going through the process, Madison was always one of my top choices. I ended up choosing it because I love the campus, the campus is beautiful. Academic-wise it has a great business school, which is what I want to go into, and then, running-wise I really wanted a team where it would be a mix of being challenged but then not just being a number on the team," Willemse described.
In college, Willemse continues to have ambitious goals that she hopes to achieve. "I would love to go to NCAA Nationals with cross country and both indoor and outdoor track. That would be a dream come true," Willemse said.
Willemse believes that her journey to America is what has allowed her to have these aspirations and success in the sport. "I think being here, I definitely have a lot more opportunities in running. In South Africa, they only have two colleges in the whole country, so you only have two to choose from. Here you have so many options and so many doors open for you. If I were back there, I probably would've struggled a bit more to get to the next level with running," Willemse said.
Beyond UW-Madison, Willemse has big dreams to compete on the international level. Even when she becomes a U.S. citizen, Willemse will remain a South African citizen, and she hopes to go back and compete for the South African team. "It would be so awesome to run on the South African team at the World Championships or something like that. I know that's very out there and ambitious, but it's a dream," Willemse said.
Leave a Comment
About the Contributors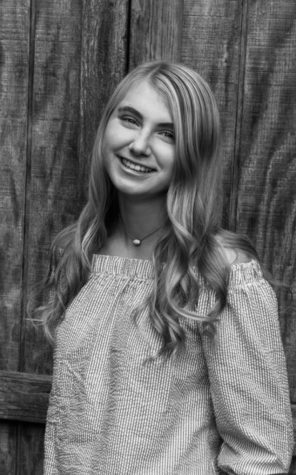 Lexi Buzzell, Staffer
Lexi Buzzell is a senior at Homestead High School. She is excited to be a part of the Highlander Publications staff for her third year.  Outside of school,...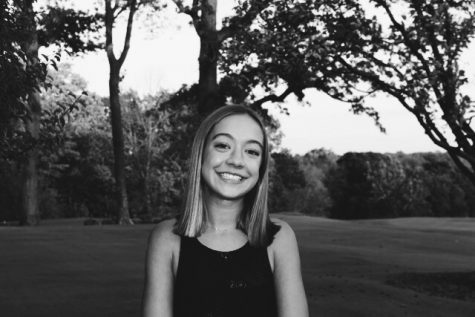 Ava Wojnowski, Co-editor in chief
Ava Wojnowski, a senior at Homestead High School, is a dedicated student and athlete. She runs in both cross country and track. When she is not in school...