Girls softball rolls with the pitches
The varsity softball team had an eventful week, competing against Hartford, Port Washington and Slinger –nearly one-third of the north shore conference –winning two out of the three games.
The team struggled at the beginning of their season, suffering a string of three losses until they figured out how to change their trajectory.
"Softball is all about confidence, and it's really hard to feel confident if you haven't played in a while, so we took some time to warm up in those first few games and now I feel like our competitive spirit is coming back," Bella Magee, junior, said.
"We have done a good job so far of not letting one mistake turn into multiple," Anna Timme, senior, said. "We've had great energy throughout our games so far this year and it has definitely contributed to our wins."
This year the girls are being led by Coach Emily Laufer, a veteran softball player who has participated in club softball teams and played for schools like West Bend East and St. Norbert College in De Pere, Wisc.
Laufer was initially supposed to begin her tenure as head coach during the 2020 season, but COVID-19 muddled her chances to step up to the plate. "We were able to have a week of practice outside in June of 2020, so I got to know some of the girls a little better through that. This year we started contact days in January and practiced every Saturday until the season started," Laufer said.
This consistent schedule simultaneously allowed the team to establish new connections and head into the season.
"Coach Emily is always extremely positive and encourages us to keep battling; her slogan is 'Play Big' which basically means keeping our heads up and playing the best we can even if we are losing," Timme said.
Laufer has lofty goals for the team — and a clear plan to get the girls there. "I think every coach's goal is to win conference and make it far in the postseason. What I preach to my girls is to be fundamentally sound on defense and to put the ball in play on offense," Laufer said. "If we can do that we'll go far."
The players themselves have focused on fostering a sense of community on and off of the field. "Most of us have played together for years, so we could all tell you something about every one of our teammates in terms of how they play," Magee said. "We know each other's rhythm super well."
The girls also bond by traveling to different restaurants around Mequon and sharing team dinners together.
By keeping their spirits high and their eyes on the prize the team has pitched, caught and swung their way to a 4-4 record. The girls are committed to working as hard as they can to make sure that their wins outweigh their losses this season and they plan on accomplishing that by honing in on one particular thing: their love for the game.
"Softball is so much different than other sports because it doesn't matter if you're tall, short, skinny or whatever," Trinity Otto, junior, said. "Anyone can play and be really excellent if they work hard at it."
Leave a Comment
About the Contributors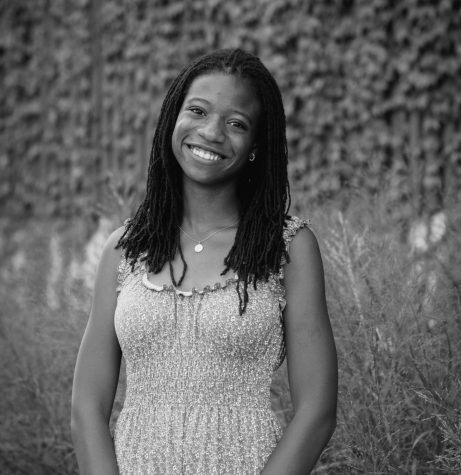 Blair Martin, Assistant Editor
Blair Martin is currently a senior at Homestead High School. She's beyond psyched about continuing her work in the pubs lab and using the lessons she...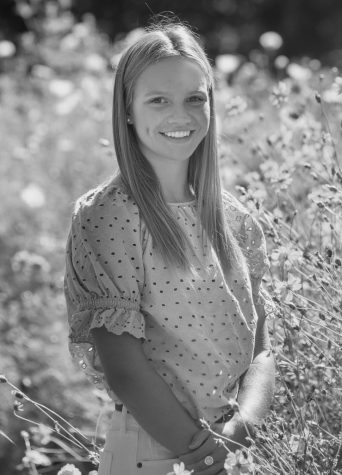 Rachel Starsky, Editor-in-Chief
Rachel Starsky is a senior at Homestead High School. In room 405, she is often found designing yearbook or writing sports articles. In her free time, she...