AFS program to return for 2021-2022 school year
Friends and host families of American Foreign Exchange Students (AFS) at Homestead were heartbroken to see them return to their home countries due to the COVID-19 pandemic in March of 2020. The following school year, no AFS students walked through Homestead's hallways, and students felt their absence.
Zack Zens, former Homestead and AFS student, empathized with those who had to cut their time in Wisconsin short. "My heart goes out to the students who were sent home early. The world was, in essence, totally upheaved and many exchange students wait their whole life for this opportunity. To have that taken away is hard, to say the least," Zens said.
For the 2021-2022 school year, though, the AFS Program will return. Teens from all around the world will arrive in Wisconsin to learn about life in the United States.
Steve Carpenter, AFS housing volunteer, anticipates the new students' arrival. "My wife and I have hosted five different times for a year, and we stay in touch with all of these kids. This is a life-changing experience for these students," Carpenter said.
He went on to introduce the new students arriving for the 2021-2022 school year: "We have Noelle and Shanaia from Switzerland, and Parn from Thailand… [They] are expected to arrive the second week of August and stay with their families through June 2022," Carpenter said.
One of last year's students, Noé Clavier from Angers, France, was delighted to hear the news. "I spent some amazing times there, and I really hope they will, too," Clavier said.
He, along with another former AFS student, Giulia Vignoli from Italy, were very disappointed that their time at Homestead ended early.
"I couldn't believe it was the end as I still had so much to try and experience. It was a shock," Vignoli said. She hopes that, "students will be able to try to new things and make new friends without Covid related restrictions."
Mark Smith, president of the Mequon AFS chapter, shares that hope. "I am excited about another opportunity AFS offers students from Homestead and that is the chance to study abroad in any of the 50 plus countries that are currently part of the AFS world. This has made Homestead one of the most active high schools and chapters in the US, and we look forward to carrying on that tradition," Smith said.
As more details about the international students go, keep your eyes peeled. The local AFS chapter has mentioned that they have room for two more students. If you are interested in hosting a student or studying abroad yourself, contact Steve Carpenter ([email protected]) for more information.
Leave a Comment
About the Contributor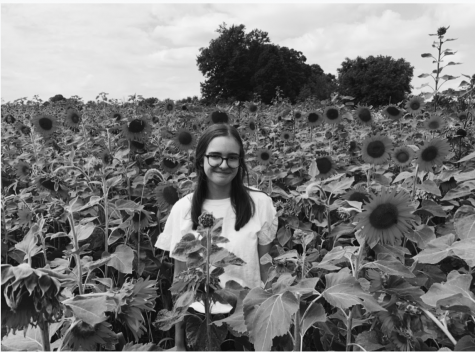 Olivia Cagle, Assistant Editor
Olivia Cagle is a junior at Homestead. She is dedicated to her board positions in clubs such as GEMS, Film club, She's the First, and WE club, and she...