Girls face decreasing temps to continue running – and bonding – during winter
Each year, girls from the cross country and track teams carry on with their conditioning during the chilly winter months.
"We're preparing for track right now. It's all about time on the roads and consistency," Coach Jay Fuller said.
Their workouts are designed to help them maintain and up their speed so that they will be ready to head back outside when spring comes.
"We do speed workouts that really help me feel prepared for track," Meredith Niedfeldt, freshman, said.
The runners all have their own ways of getting through winter workouts and maintaining a positive attitude. The girls work together to support their teammates while running.
"The people keep me motivated throughout the winter. I love spending time with them, so I look forward to running with them," Emily Grant, senior, said.
Niedfeldt agreed.
"My teammates keep me motivated. We are all very happy to get to run with each other, so we are able to keep each other going," Niedfeldt said.
During and after their practices, the girls bond and hang out to grow team camaraderie.
"My favorite memory from winter running was when we were running outside to Christmas music. It was just such a good bonding moment for my team," Niedfeldt said.
Grant added, "We have started a new tradition called fun food Friday. Every Friday the girls go out to eat at an adventurous restaurant after our run."
Winter running only has about ten members at this time. This small group setting allows an opportunity for the team to connect in a way they couldn't with a large group.
"Since it is a smaller group, we get to talk to each other one on one a lot more, so that has made me gain some really good friendships on my team," Niedfeldt said.
Grant also had a message for the freshmen or any runners wanting to improve their conditioning: "If you are serious about running, it's super important to continue running throughout the winter to stay in shape."
"We've had a lot of people that this is their first time really committing to distance running. Seeing that change in people's attitude is really fun to watch," Coach Fuller said.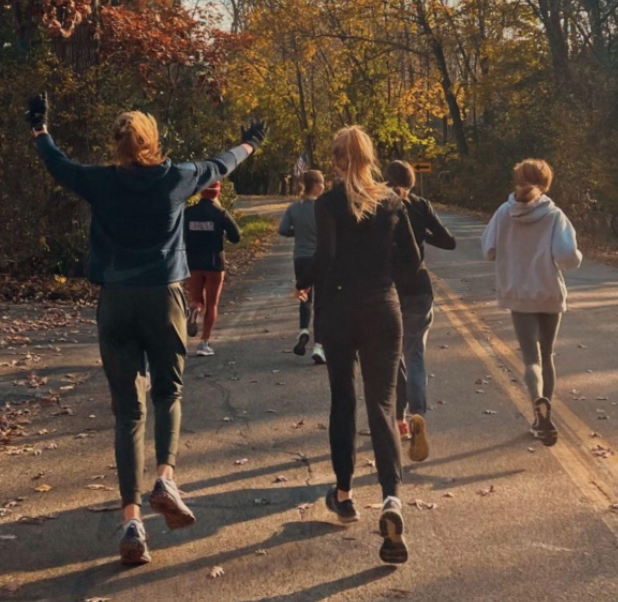 Leave a Comment
About the Contributor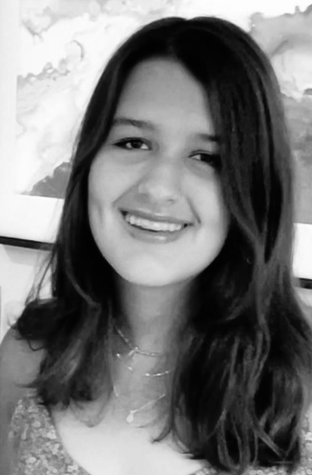 Sasha Djurasovic, Staffer
Sasha Djurasovic is a freshman at Homestead. She is super excited to spend more time with Publications and learn about journalism. In her free time she...