Scholar awarded in prestigious science talent search
Picture a hot summer day. No homework in sight, and the only plans for the day are, well, none at all. A summer day for Ethan Wang, senior, looks nothing like that; instead, he is pursuing his passionate research in quantum computers, landing him a top 300 Regeneron Scholar title, a $2,000 scholarship for himself and another one of the same value for Homestead's STEM department.
The Regeneron Science Talent Search Scholars are an esteemed group, and the competition to be a part of it is, according to Regeneron, "the nation's oldest and most prestigious science and mathematics competition for high school students."
Out of 1,805 students, only 300 were chosen based on their work in the scientific community and their potential to reshape the world through a STEM lens.
Wang's research focused on technology's role in doing so.
"If we look at what we have today, computers are essential to our entire modern life, quantum computers are the next step forward," Wang began, "so if I could help that or help develop that, I can be a part of something much bigger than myself and change society, and that's really cool."
After finding out on Jan. 6 that he made it into the top 300, Wang hopes to advance to the top 40 finalist pool, and regardless of the results he still has the same goal for the future in mind.
"As I move on to college and my undergrad career, I hope to at least do a little research…some of my friends in college now are part of their own little research labs, and that sounds like a lot of fun to work with an expert in the field." Wang said. "Maybe in the future I will go into academia," he added.
He went on to express humility surrounding the achievement, thanking "luck" but assuredly it was no four- leafed clover that got him where he is today.
Wang is a published researcher and has been accepted to Yale. No matter where he goes next fall, he will be studying physics and economics.
Wang reflected on his achievement moments after hearing of the news, "I'm just really happy," he said. He continued to say that the feeling arose from feeling seen and heard by the scientific community. "Actually making something and seeing it be valued by others was super gratifying to me," he said.
Leave a Comment
About the Writer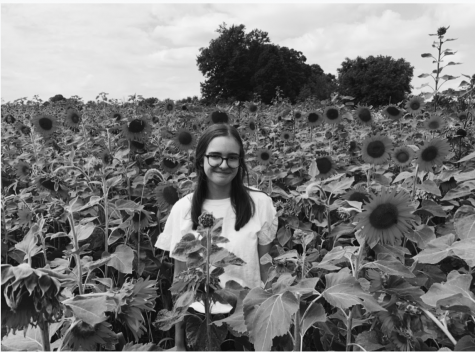 Olivia Cagle, Assistant Editor
Olivia Cagle is a junior at Homestead. She is dedicated to her board positions in clubs such as GEMS, Film club, She's the First, and WE club, and she...