AP Literature students organize book drive
The pages of an open book contain worlds that are rich with unconceived possibilities. With the power of words, essential stories of love, loss and growth are shared with the masses and can both inform and change the paths of their lives.
After four months of diving into the written works of literary giants such as Charles Dickens and Toni Morrison, the AP Literature and Composition students are utilizing the lessons that they have learned in the classroom to make tactile change by organizing a food and book drive.
"January is a time of high need but also tends to be a time when people do not have giving on their radar," Angelina Cicero, AP Literature teacher, said. "The end of the summer and the beginning of this school year was a very difficult time for teachers because there were stressors and a sense of disunity in the community that we serve so we thought that it would be really uplifting to put something together that's positive."
In an effort to make the drive as impactful as possible the students are collecting non-perishable food items and sanitary supplies along with gently used fiction and non-fiction books.
"The AP Literature students truly understand how a shared experience of education and reading can connect a classroom community. I am proud of how they are transferring this idea to the larger community," Rachel Rauch, AP Literature teacher, said.
Those who are interested in donating can do so by dropping off their items in boxes at The Range Line Community Center, Frank L Weyenberg Library, Outpost Natural Foods, Piggly Wiggly, Metro Market and Homestead High School.
Brayden Meyer, senior, helped to set up the Piggly Wiggly box for the drive and passionately believes that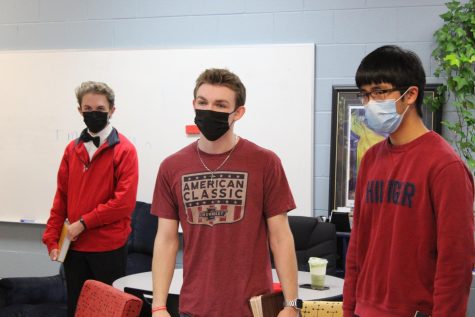 a close relationship with literature can positively affect one's life.
"Joining AP Lit is one of the best decisions I've made in high school because through consistent engagement with challenging literature and concepts, I have been able to extend my comprehension and communication skills immensely, " Meyer said. "Seeing how literature has affected me in my own life makes me want to share this opportunity with everyone and I hope that others may share similar experiences falling in love with literature."
In just nine short days the drive has succeeded in collecting dozens of items that have filled up boxes around the Mequon-Thiensville, a visual representation of the shared enthusiasm that the community has for acts of service.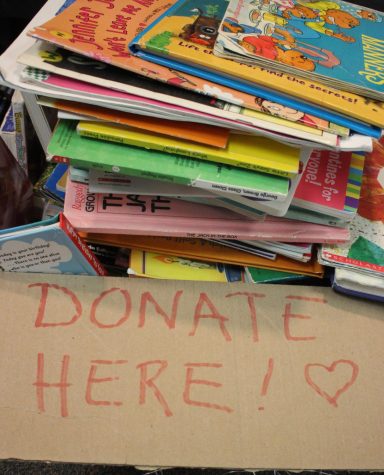 Before heading into her four-day weekend, senior Josie Campbell traveled to the Frank-Weyenberg Library to empty out the full boxes there and make space for more goods.
"It felt great to see multiple boxes full of books and food and to see that people are willing to give their time, money, and some of the things they own to others around the community in need," Campbell said.
The drive formally ends on Friday, Feb. 4, so there is still time for members of the Mequon-Thiensville community to collect cans and cherished stories, and start the new year off on a charitable note.
"AP Literature is a course through which we handle stories that create a sense of empathy and compassion and help us to understand what others go through as opposed to what our own little lives consist of," Cicero said. "So I think it's a natural progression to move from reading about people that have different needs to physically doing something about the needs that people in our local community have."
Leave a Comment
About the Contributors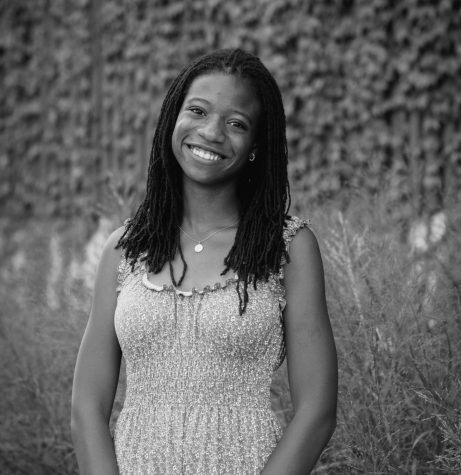 Blair Martin, Assistant Editor
Blair Martin is currently a senior at Homestead High School. She's beyond psyched about continuing her work in the pubs lab and using the lessons she...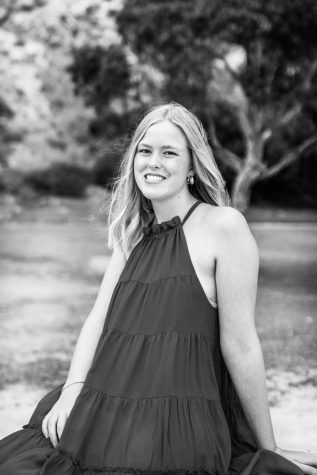 Annie Brown, Editor-in-Chief
Annie Brown is a senior at Homestead High School. She is passionate about education and community service, serving as a youth ambassador for the Ronald...