Boys ski reaches the end of an era
Sub-freezing temperatures, constant fear of falling and long bus rides to late-night practices were all part of a busy ski season, but for the boys ski team, life on the slopes was just the tip of the iceberg.
Willy Doerr
Sean Cassidy
Zach Goldberg
Bryce Schneider
Butchie Elliot
Gabe Cicero
For what may be the first time ever, the boys varsity ski team consisted of all seniors in the '22 season.
"This year's team being all seniors has brought us all closer together and compared to years past we're by far the closest any varsity team has been," Bryce Schneider, senior, said.
Since they have been together for all four years of high school ski careers, the bonds that have formed between each other is something rare.
"I am super close with all of the seniors," Willy Doerr, senior, said. "I was close with a lot of them freshman year, but that bond has only grown stronger since then."
Whether it be going out for dinner after practice or just hanging out with each other on a regular basis, these boys always found a reason to get together and have fun.
Having a close relationship with each other off the course has led to more success this past season.
Zach Golberg, senior, said "I think everyone on varsity would agree that we are all able to push ourselves to ski faster and stronger."
Doerr said, "We are all leaders and strong skiers, which makes for a really fun time."
Schneider agreed "I wouldn't trade these four years of memories for anything." This team has made it so easy to love skiing, going out in the cold night after night isn't the most appealing, but being with the team made every night worth it."
The boys' love for their sport has also grown in their years while involved with the team.
"Being on the ski team has definitely grown my love for both ski racing and skiing and general," Goldberg said. "There's nothing quite like the feeling of getting into a good rhythm on a slalom course."
Schneider added, "This team has made it so easy to love skiing."
Even though the boys will say goodbye to Homestead this year, this will not stop them from connecting in the future to going out to ski whenever they can. These boys love their friends and the times that they've had racing alongside each other. When asked if they would continue to ski in the future, all of them said they would certainly continue to ski just for pleasure or to impress other friends with how fast they can go down a slalom course.
Goldberg said, " I plan on continuing to ski for as long as I can and hopefully will get some opportunities to race here and there even if it's just for fun."
Most of the boys play multiple sports at Homestead, but they all say that their time on the ski team has been the most memorable and enjoyable experience they have had in their high school years.
"We are all friends and I'll never forget these boys and all we've accomplished as a team," Schneider said.
Leave a Comment
About the Contributor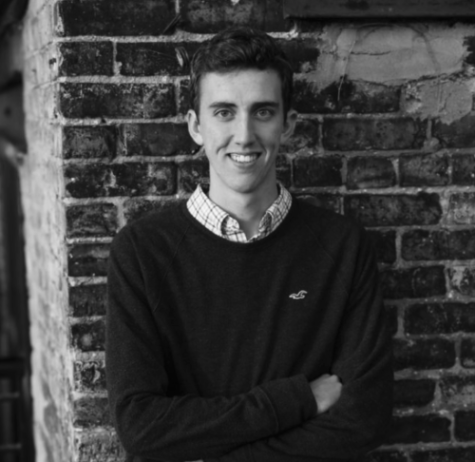 Aidan Patten, Staffer
Aidan Patten is a senior at Homestead High School. This is his first year involved with Highlander Publications. He is involved with the Homestead athletic...