Students plan fundraiser for community
As the final days of second trimester pass, students reflect on their accomplishments and what they learned over the 90 days. For a group of Product Development students, the winter months consisted of much more than tests and quizzes.
A group of students planned a local fundraiser and 5K walk/ run event that will take place Saturday, Feb. 26 at 10 a.m. on the Ozaukee Interurban Trail, starting at the Mequon Public Market.
Froedtert Medical Hospital, Gathering on the Green, the Mequon Public Market and musician Amelia Eichmier, junior, are all involved in the event created by a group of five Homestead seniors: Dilkash Luhano, Maeve James, Gabby Magee, Kendall Coburn, and Thiago Marques.
The group was interested in Gathering on the Green from the very beginning. Dilkash Luhano, senior and group member said, "Their business idea is really cool… if you can, I guess, be successful with a non-profit, that's impressive."
All proceeds from this event go to the Next Door Foundation, an organization that "supports the intellectual, physical and emotional development of children by partnering with their families for success in school and the community," according to their mission statement.
"As students in MTSD, we have had a very fortunate upbringing… this event is a great way to give back to kids in Milwaukee who have not had the same opportunities," James said.
For Luhano, the decision was personal to him. "For myself and where I'm from, Pakistan, I know what it's like to have a lower standard of education," he said. "Especially when I moved here, the difference was just so huge," he continued.
In order to make a difference, the students were told to plan an event fundraiser. They all had roles to play, each contributing to the bigger picture.
"I have spent most of my time contacting local businesses in the Ozaukee County area that would be willing to donate food, gift certificates, and prizes…for the event," Coburn said. Luhano's contribution was similar, as he talked to local businesses about sponsoring the event.
"I was mainly responsible for marketing, which included things like creating flyers and social media graphics," James said.
"I gained real life business experience through constant email interactions," Marques said.
"Organization" was Magee's biggest role, but she added, "Not one person can be attributed to major event details… the team worked really closely together."
From sending emails to making posters, the students gained a once-in-a-lifetime experience that they know will prepare them for future endeavors.
"I think this was a really great way to experience what the business world is really like…and how important it is to stay on top of things," James said.
At the end of the day, the students agreed that all their efforts were in hopes of gaining support for underprivileged students. "Milwaukee area students are the same as us, we are all just humans and we all have the same passions," Luhano said.
Coburn let her love for her community motivate her throughout the trimester. "It has never felt like doing homework… planning the event has been so enjoyable," Coburn said.
Magee wants students to come to the event not only for the cause, but to take their mind off of the stress of school. "It will be a great way to be active in the winter time and get a nice walk in before finals week," she said.
"Saturday should be nice weather and we have plenty of warm drinks and food to keep everyone comfortable," Coburn said. "Come out and support Homestead and students all around the Milwaukee area!"
For more information, visit this link to register.
Students, if you are interested in volunteering, click this link.
Leave a Comment
About the Contributors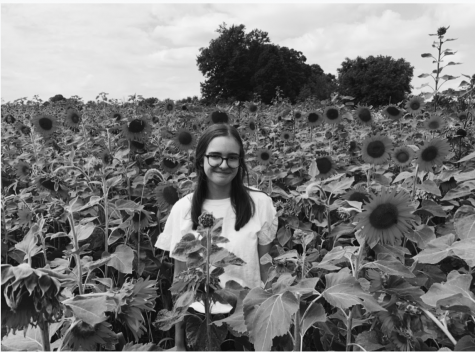 Olivia Cagle, Assistant Editor
Olivia Cagle is a junior at Homestead. She is dedicated to her board positions in clubs such as GEMS, Film club, She's the First, and WE club, and she...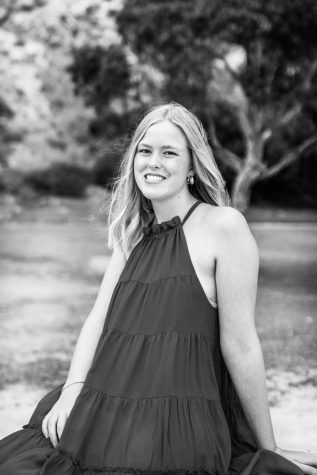 Annie Brown, Editor-in-Chief
Annie Brown is a senior at Homestead High School. She is passionate about education and community service, serving as a youth ambassador for the Ronald...