College decisions cause stress on teens
As seniors around the country find out if they've been accepted into their dream colleges, stress builds as decisions loom. The first of May is the deadline for seniors to pick their college and is considered National College Decision Day in the United States.
According to Brennan Bernard, director of college counseling and outreach at The Derryfield School, the cost of school and peer pressure among students can contribute to stressing students out. Other things, such as picking a major, can make students feel as if they need to figure out their entire adult life right now.
In Bernard's Forbes article, titled "College Admissions Helplessness and Choice," he states, "For most students the reality of rising tuition costs and unchecked student debt make higher education seem unattainable." Students may use cost as a deciding factor as to whether or not they should go private or public, in or out of state or even technical college versus a four year university.
Lauren Schaefer, guidance counselor, has assisted hundreds of seniors in their decision making process. Regarding paying for college, she stated, "My number one tuition cost saving recommendation is starting at a technical college or two-year community college to earn credits in general education requirements, then transferring."
She also explained the importance of applying for federal financial aid and spending time filling out scholarship applications.
Another question seniors ask themselves is whether or not they want to go to a college where a lot of their friends are going. Schaefer said, "You need to ask yourself, 'Will I be comfortable going to a school where I don't know anybody, or would I be better off going somewhere where I know a couple people?'"
There can also be a sense of competition among students as they decide where to go.
Bernard states, "Comparing test scores to obsessing about class rank, schools create a competitive environment where students are clamoring for a coveted spot at a selective college or university."
Once seniors decide where they want to go, they are faced with another challenge. Picking a major is a cause of concern for many students as they think about what they want to do for the rest of their lives.
In an article published in 2019 by Andrew Van Dam titled, "The Random Act of Choosing a College Major," he states, "Picking a major is often arbitrary or based on small things, such as success in high school classes or even the time of day a student took a certain class." Not to mention, roughly two out of five college students end up
changing their major at least once.
To help students figure out a major to pursue, Schaefer advises them to take a variety of classes during their freshman year to learn about different majors and career options. She also stated, "Students can seek out job shadowing opportunities and volunteering that will give them real world experiences and connections that can help
figure out career interests." Almost all colleges have career advising centers with
advisors to help students find a good fit major as well.
Salma Presswala, senior, plans on attending Marquette University in the fall. She knew she wanted to go to Marquette as a child, and is now pursuing those ambitions. She said, "What I love about Marquette is that it's a small, close-knit school that offers a great education. It's also close to home and has a great dental program!" She advises
students to try not to procrastinate in the admissions and decision making process.
Dilkash Luhano, senior, plans on majoring in Marketing at either UW Madison or UW Milwaukee. His bigger concerns involve cost, as well as making sure the college is a good fit for him. A piece of advice that has stuck with him is that "it doesn't matter what school you go to, as long as you actually do good in that school."
No matter where seniors are in the decision making process, knowing that feeling stressed is normal and implementing self care can improve overall well-being. Dr. Joel Ingersoll, who has a Ph.D. in psychology and helps prepare students for college success, stated on his blog, "When stress increases, self-care decreases… prioritizing
physical and mental health are the foundation to peak performance."
Schaefer said, "Students have spent the last 12 years working really hard, so we hope that seniors take time to celebrate everything they've accomplished, relax, and enjoy the months leading up to college." She explained that another thing students can do is attend student orientation meetings, since a lot of stress comes from the fear of
the unknown. "Information for these sessions are typically sent out in late spring, so
students should keep an eye out for mailings and emails to sign up," she stated.
Factors to consider when deciding on a college:
– Availability of intended major
– Type of University (private, public, technical school)
– Cost
– Distance from home
– Size of school (number of students, size of campus)
– Student life (greek life, sports)
– Athletic opportunities
– Housing and dining facilities
Leave a Comment
About the Contributor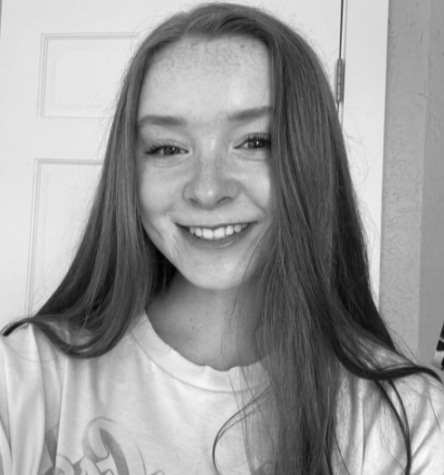 Colleen Klocko, Staffer
Colleen is a current senior at Homestead and has lived in Mequon her whole life. Outside of school she is often hiking, camping, kayaking, or reading....