Freshman Friday: Mateo Reyes
Every Friday, Highlander Publications chooses a freshman to be featured in "Freshman Friday," giving the student population the opportunity to get to know its freshman class. Meet this week's featured freshman, Mateo Reyes!
What is your favorite TV show?
The Office
What is your favorite movie?
Up
What is your favorite book?
It
What is your favorite color?
Red
Would you rather fight a chicken to death every time you get in a car? Or fight an orangutan to death once a year, but you get a sword? And why?
Chicken because I like hot wings
Where do you want to go after high school?
MIT
What is your favorite restaurant in Mequon?
Culver's
How many siblings do you have?
3
What is your favorite beverage?
Sprite
Leave a Comment
About the Contributor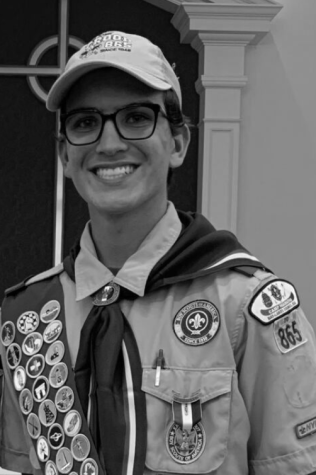 Matthew Seiberlich, Assistant Editor
Matthew Seiberlich is a sophomore at Homestead High School. Outside of Publications, Matthew is an Eagle Scout, a Drama Club member, historian for the...