Freshman Friday: Natalie Mueller
Every Friday, Highlander Publications chooses a freshman to be featured in "Freshman Friday," giving the student population the opportunity to get to know its freshman class. Meet this week's featured freshman, Natalie Mueller!
Where is your favorite place to eat?
Chick-Fil-A
What is your favorite/lucky number?
5
What is your favorite dessert?
Brownies
What is your favorite flavor of ice cream?
Cookie dough
If you could live anywhere in the world, where would it be?
New York
What are you looking forward to next year, as a sophomore?
Football games
Do you think there are more doors or wheels in the world?
Wheels
What are your favorite pair of shoes you own?
Nike Air Force Ones
Do you prefer to shower in the morning or at night?
At night
Leave a Comment
About the Contributor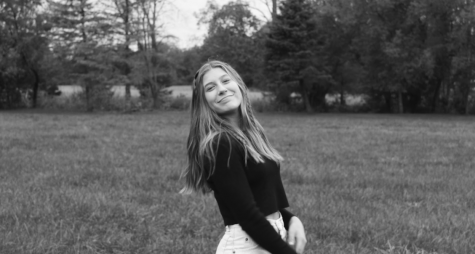 Zoe Mueller, Staffer
Zoe Mueller, a junior at Homestead High School, is a devoted student-athlete. Zoe is currently on Homestead's varsity basketball team for her third year...