Three students set to compete at the 2022 World Irish Dancing Championships
Extensive hours of hard work at grueling practices is what got these Irish dancing world competitors to where they are today. All their hard work leads up to the 2022 World Irish Dancing Championships taking place in Belfast, Ireland starting this Sunday, April 10.
Reilly West, senior
Tess Papageorge, senior
Lauren Anderson, sophomore
These three girls are willing to go to any length for their sport, training their bodies for the fast-paced dancing they need to perform at competitions. West comments on her extensive time at the studio as including "lots of practices, personal training, and stamina training…taking up extensive amounts of my time." Anderson agrees that Irish dance is a never ending grind: "Lots and lots of practicing. I dance four days a week and do conditioning on two days. As a class, we do lots of drilling trying to perfect our technique" Anderson comments. But to these girls, it's all worth it to receive an invitation to the World Irish Dancing Championships, known in Gaelic as Oireachtas Rince Na Crunine.
For all three girls, their Irish dancing journey started long ago, as early as three years old for Papageorge, and 8 years old for Anderson. West, inspired by her sisters' and mother's involvement with the sport, fell in love with Irish dance at the early age of five and continued increasing her participation in the sport throughout her life, attending more than roughly 50 competitions in her 13 years of dance. Both West and Papageorge are looking forward to the 2022 World Irish Dancing Championships, as it will be both their sixth time attending the global competition. Anderson, earning her spot to her third world championship by placing 8th in the nation in July 2021, is mostly looking forward to showing the world what she can do: "I love performing on such a big stage, and the World Championship feels like a celebration of what we all work so hard for," Anderson said. Papageorge and West both have similar feelings as they approach the world stage for the very last time, hoping to leave it all on the stage. "I just want to dance my best and leave it all on the floor so I have no regrets for my last competition," West comments. Papageorge agrees, saying, "I am going into it with a positive attitude as I want to live up the experience and memories. I'm not trying to focus on my results as the people I'm surrounded by and my passion for dancing is all that matters to me in the end!"
These seniors feel no regrets about their long lived passion for Irish dance, and cannot wait to show the world what they can do one last time. When asked to describe their experiences in the Irish dance community, words of bittersweet reminiscing were used to describe the raw emotion of working extremely hard for a rewarding outcome.
"Relentless"
"Rewarding"
"A journey"
All three girls are excited to join the top 1% of Irish dancers in the world in Belfast, Ireland this spring, and despite the fact that it is seniors Papageorge and West's last time on a global stage, they are all walking into the competition with complete optimism and a goal of having the most fun with the people they have grown close with over the years. While dancers West and Papageorge attribute their success and inspiration to their dance teacher, Anderson reports that it is the older dancers such as seniors Papageorge and West that have inspired her most on her Irish dance journey. "Ever since I was young I have been able to watch them grow and chase their dreams and it has motivated me to always work hard," Anderson said.
This extraordinary experience can only be earned by hard work and dedication put into Irish dancing, and these three Highlanders cannot be more worthy of this amazing opportunity. After years of tireless work, seniors West and Papageorge are ready to perform for one of the last times, and Anderson is ready to progress her Irish dance passion further in her next two years.
Leave a Comment
About the Contributors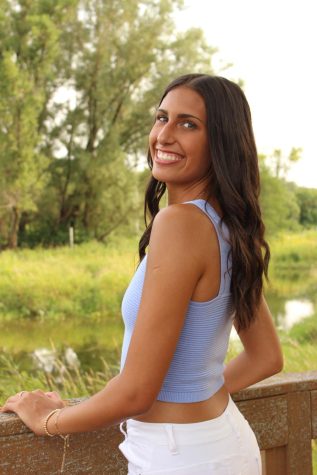 Olivia Patel, Staffer
Olivia Patel is currently a senior at Homestead High School. She runs for the cross country team, skis on the ski team, and plays soccer in the spring....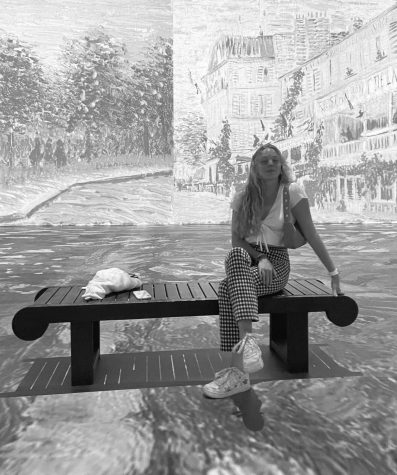 Reilly West, Staffer
Reilly West is currently a senior at Homestead High School. She is shows her athletics skills through competitive Irish dance and high school soccer. Reilly...