Economics teacher inducted into Wisconsin Football Coaches Hall of Fame
As the sun begins to set and loud cheers fill the air, echoing between the opposing bleachers, students dressed in red and white gather to watch the weekly event. For Tom Fugate, former defensive coach for the Homestead Varsity football team and Economics teacher, this was a typical Friday night.
Coaching the varsity football team for 28 years, Fugate retired from the sidelines in 2018. During his years coaching, Fugate assisted in the winning of six state football championship titles.
1999
2006
2008
2012
2015
2018
He also won a state title as a player at Grafton High School.
On April 2, 2022, Tom Fugate was honored with this award, and joined the other coaches at the Wisconsin Football Coaches Association (WFCA) Hall of Fame located in Camp Randall at University of Wisconsin-Madison and in the Atrium at Lambeau Field in Green Bay, Wisc. Every year, 10-15 coaches are inducted into the WFCA Hall of Fame. The banquet event honors those who have made a difference through their coaching within their team and the state of Wisconsin and are considered outstanding achievers.
"When individuals win awards it goes out to everybody…just the idea that the entire staff and players who have been in our program over those 28 years, they all contributed to that," Fugate said. "It was a very humbling experience to be there."
Matt Wolf, academic and career planning coordinator at Homestead, has been working with Fugate for 21 years and had the honor of being at the banquet when Fugate was inducted.
"At Mr. Fugate's Hall of Fame Induction get together we had players come back from the 90's, 2000 to today," Wolf said.
Working from the sideline and inside the building with Fugate, the two have formed a special bond throughout the years.
"Mr. Fugate as a person, husband, father, teacher and coach is second to no one. He is the most caring, reflective and organized person I have encountered in my lifetime," Wolf said. "The amount of time he puts into perfecting everything he does is staggering."
Along with the other hundreds of players Fugate has coached, Erik Grimm, Class of '07, defensive end, was thrilled for Fugate's achievements and took a moment to reflect on the memories he had shared with Fugate.
"He is an incredibly charismatic leader who is committed to serving others to help them grow. I am forever grateful to have been coached by Tom Fugate and very proud of him for his deserving induction into the WFCA Hall of Fame," Grimm said. "I learned so much from him and he had such a positive impact on my life and thousands of other students and athletes over the years."
Playing football all four years at Grafton High School, Fugate was passionate about the sport and enjoyed watching the various aspects of the sport come together while being on the sideline, inspiring him to coach Homestead's teams.
"My enthusiasm for learning more about football provided me with the opportunity to coach at the freshman level for one year; the JV level for seven years and the varsity level for 20 years," Fugate said.
Prior to his coaching experience, Fugate attended University of Wisconsin Milwaukee to earn his teaching degree, graduating in 1989. Ernie Millard, social studies teacher at Homestead, was in Fugate's graduating class and has had the opportunity to work with Fugate in the social studies department.
"He is an outstanding teacher, who works as hard as anyone I know to be great…he places everyone ahead of himself," Millard said.
After graduating, Fugate spent one year substitute teaching and was hired by the Mequon-Thiensville School District the following year.
"I always seem to enjoy school… I had worked with the Grafton Recreation Department for several years, so working with children was kind of fun so I thought this might be the way to go," Fugate said.
At the end of the school year, Fugate will be retiring from Homestead High School after 32 years.
"I think the daily interactions with students and staff will be something that is dearly missed," Fugate said.
Leave a Comment
About the Contributors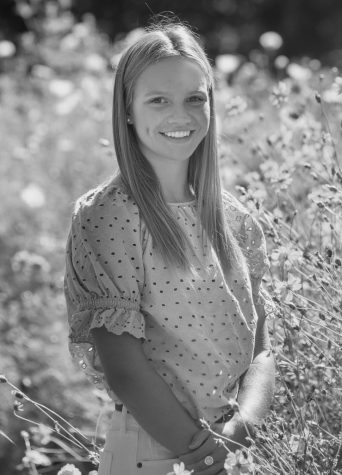 Rachel Starsky, Editor-in-Chief
Rachel Starsky is a senior at Homestead High School. In room 405, she is often found designing yearbook or writing sports articles. In her free time, she...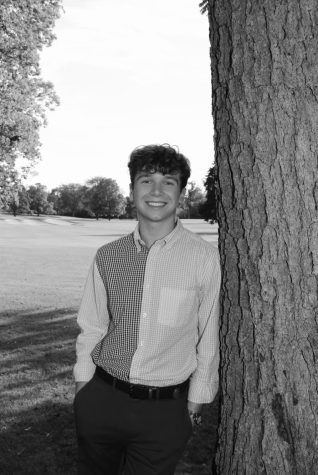 Will Doerr, Staffer
Will is a senior at Homestead High School. He is an avid skier, competing for both Homestead's ski team and Heiliger Huegel's club race team. Outside of...