Getting into the swing of things
Not far from Homestead's campus, tucked between the Weyenberg Library and the Mequon City Hall, sits Rennicke Field, home of the Highlander varsity baseball team. The team has already experienced the interesting Wisconsin spring weather, having three games postponed due to poor conditions.
Despite the obstacles, the team has been working hard since the preseason. Their current record is 7-3.
Steven Yang, senior captain, third baseman, and pitcher, reflected on the season so far.
"We've had lots of fun this season despite the poor weather, and we've battled through the conditions. Everyone is contributing to the team, and it's shown through our record," Yang said.
This past week, on April 25, the team lost against Hartford, with a final score of 9-2. They only improved from there. Just two days later, the team had a close game with Grafton but ended up securing a win with a final score of 4-3. The next day, April 28, the team beat Cudahy 12-2. And to finish off the week they shut out Cedarburg with a final score of 7-0.
Aidan Patten, senior, pitcher, and outfielder, was very pleased with last week's performance.
"This past week was really encouraging. We are tied for second in the conference, which is really awesome. I think we found our mojo, and we're going to keep this energy throughout the rest of the season," Patten said.
The success so far this season excites the players and has helped build their confidence. "I think we're going to surprise some people this season," Patten added.
The team's schedule stays busy this upcoming week. On May 2 they play Whitefish Bay on the road, and later in the week play West Bend East and Nicolet.
Nick Haller, junior outfielder, has high hopes for this upcoming week.
"This week our goal is to go 3-0. Doing this, will get revenge on Whitefish Bay and Nicolet and complete the season sweep on West Bend East," Haller said.
Haller also expressed high amounts of confidence for the remainder of the season.
"I think the rest of the season is going to be very successful because we won seven of our last eight games. We are looking forward to hosting USM on May 24, and hopefully by then we are ranked tenth in the state," Haller said.
Leave a Comment
About the Contributors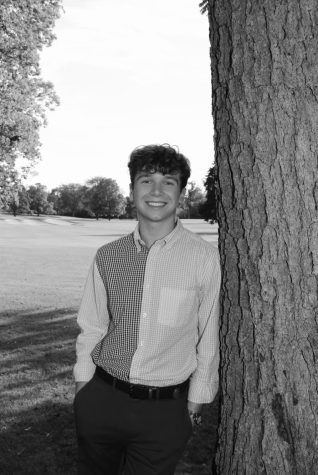 Will Doerr, Staffer
Will is a senior at Homestead High School. He is an avid skier, competing for both Homestead's ski team and Heiliger Huegel's club race team. Outside of...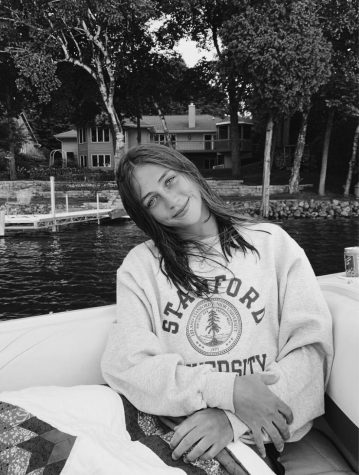 Lauren Van Vooren, Staffer
Lauren Van Vooren, a junior at Homestead High School is committed to academic and athletic pursuits. She has enjoyed participating in the Homestead's...