Boys golf sets sights on future team goals
Patience. Concentration. The right mindset. All three of these virtues are critical for a sport where one shot can completely ruin the entire game. With that being said, the boys golf team is a stellar example of what happens when you follow these mentalities, leading to astonishing results.
Last week, the team had two conference meets and took home first in both of them. Monday's meet, May 9, was at Ozaukee Country Club, and Friday's meet, May 13, was at Hawthorne Hills Golf Course.
Despite the victories, the team agrees that they can perform even better if they are able to all play well in the same meet. Since golf is a sport where individual results make up a team score, it's crucial that everyone performs well individually.
"For the rest of the season, I'm looking for a much better team score because up to this point we haven't had the whole team play well in one meet," Joe Fricker, senior, said.
Oliver Maleki, senior, shares similar viewpoints. "The season has been a little bit underwhelming since we have underperformed as a unit," Maleki said.
Though concerns about poor playing exist, the team's spot as first in the conference says otherwise.
Head Coach Steve O'Brien only has positive things to say about the team's performance too.
"This spring, the team has played very well. They do a great job of leading themselves," O'Brien said.
This upcoming week, the team stays occupied, driving all over the greater Milwaukee area for tournaments. On May 16, the team plays at Chenequa Country Club in Hartland. The next day, the team is back in Mequon at Ozaukee Country Club. To finish the week, another conference meet will be held at Erin Hills Golf Course on May 18.
The team all has the same goals for the remainder of the season — improving their team score and competing in the state meet.
"It would be great to qualify for the state meet," Maleki said. "Our goal right now is to limit the big numbers and play to the best of our abilities though."
"Our goals are to win an NSC championship and then play well enough at regionals and sectionals to qualify for the state meet," O'Brien added.
Now that the weather is finally warming too, the team hopes that it will improve their playing skills.
"With the weather getting better, we are able to practice our short game more, and we're already starting to look better," Fricker said.
Leave a Comment
About the Contributors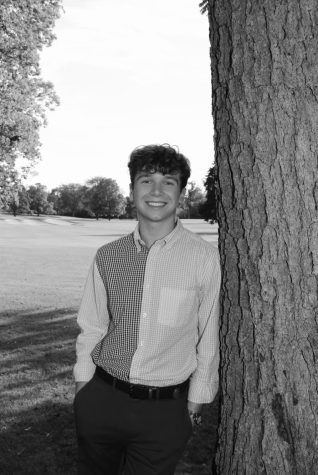 Will Doerr, Staffer
Will is a senior at Homestead High School. He is an avid skier, competing for both Homestead's ski team and Heiliger Huegel's club race team. Outside of...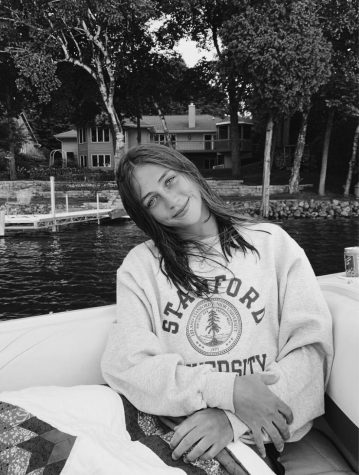 Lauren Van Vooren, Staffer
Lauren Van Vooren, a junior at Homestead High School is committed to academic and athletic pursuits. She has enjoyed participating in the Homestead's...