Gallery Night honors passionate artists
The East Collaboration Zone slowly began to fill as the clock inched closer and closer to 5:30 p.m. The National Art Honors Society Officers, Zach Miller, Rebecca Yang, Mary Bridget Jones, Ryenne Julian and Alyssa Fitzsimmons, stood at the front of the room fidgeting with the prizes waiting to gain the crowd's attention. But the crowd's eyes were averted elsewhere, towards portraits of future selves, sad clowns and boys in gray sweatshirts: They were focused on the art.
On Friday, May 20, 2022, the National Art Honors Society held its annual Gallery Night and showcased the pieces that its students had worked tirelessly to create all year.
"We strive to make students' art as visible as possible, so we were grateful to once again invite the school and surrounding community to view Homestead artist's amazing work," Kat Hustedde, Visual Arts teacher, said. "We are especially proud of our National Art Honor Society members for both participating in AND running the event!"
To fill the collaboration zone's boards, the department dotted the halls with teal posters calling for paintings, drawings and pottery pieces alike from the school population.
The gallery showcased 177 pieces with artists from all four grades.
"The amount of art we received was so amazing," Zach Miller, NAHS President, said. "After not having a real Gallery Night in two years. It was so amazing to see so many talented individuals show off their talent."
The gallery didn't simply exist for supportive parents and peers, the event also gave students the ability to be judged and awarded by local artistic figures.
Barbara O'Brien, museum coordinator, chose pieces created by Lilliana Brunner, Rita Ferrero, Meredith Niedfeldt, Harry Kroft, Olive Ramsey, Janessa Lemus, Alyssa Fitzsimmons, Gwaine Helt-Smith, Annie Giersch, Zachary Miller, Aurelia Gaar, Clare Pepke, Mayna Lor and Dominic Sihol distinguished them as artists whose creativity and technical ability stood out among the crowd.
The winners were awarded art supplies from BLIK art materials.
"It was such an honor to receive an award for a piece that I'm really proud of. It felt like I was walking on air the entire night," Claire Pepke, freshman, said. "A little piece of me goes into everything I create, and showing that is always scary, but for me, it's worth it every time."
The NAHS board also selected Angela Vang's 'Respite' to win the first NAHS Honorable mention award.
"We chose her piece because it showed a lot of technical advancement," Mary Bridget Jones, NAHS Vice President, said. "We could tell a great deal of time was put into it and we wanted to celebrate that."
With unique pieces and an abundance of support from the community, the National Art Honors Society successfully hosted an event that celebrated Homestead's arts and the creative contributions that they have to offer.
Leave a Comment
About the Writer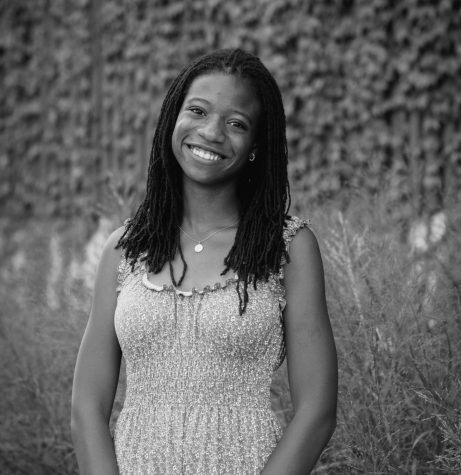 Blair Martin, Assistant Editor
Blair Martin is currently a senior at Homestead High School. She's beyond psyched about continuing her work in the pubs lab and using the lessons she...