Freshman Friday: Hal Muilenburg
Every Friday, Highlander Publications chooses a freshman to be featured in "Freshman Friday," giving the student population the opportunity to get to know its freshman class. Meet this week's featured freshman, Hal Muilenburg!
What is your favorite movie?
The Breakfast Club
Do you play any sports at Homestead?
Volleyball
Dream job?
Author
Favorite Homestead teacher so far?
Mr. Millard
What are three words that describe you?
Vintage, Lazy, Creative
Favorite celebrity?
Robin Williams
What is your favorite class so far?
Tech Theater
What is your favorite book?
The Great Gatsby
What is your favorite animal?
Grizzly Bear
Leave a Comment
About the Contributor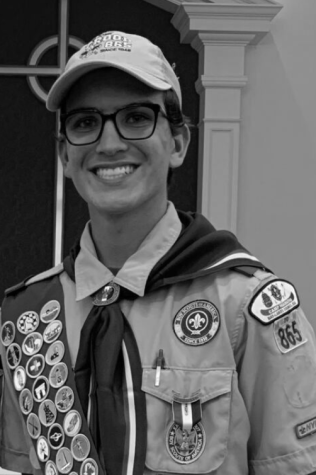 Matthew Seiberlich, Assistant Editor
Matthew Seiberlich is a sophomore at Homestead High School. Outside of Publications, Matthew is an Eagle Scout, a Drama Club member, historian for the...