Freshman Friday: Siddharth Kosaraju
Every Friday, Highlander Publications chooses a freshman to be featured in "Freshman Friday," giving the student population the opportunity to get to know its freshman class. Meet this week's featured freshman, Siddharth Kosaraju!
What is your favorite movie?
Inception
Dream job?
Software engineer
Favorite Homestead teacher so far?
Mr. Adams
What are you apprehensive about this year?
How much homework I will have to do each night
Favorite beverage?
Root Beer
What is one crazy fact about you?
I was ranked second best middle schooler at math in the state last year and first place eighth grader
Where do you want to go after high school?
MIT
Are you involved with any clubs at Homestead?
Robotics, Debate, Math Club, Computer Programming Club
How many siblings do you have?
Two
Leave a Comment
About the Contributor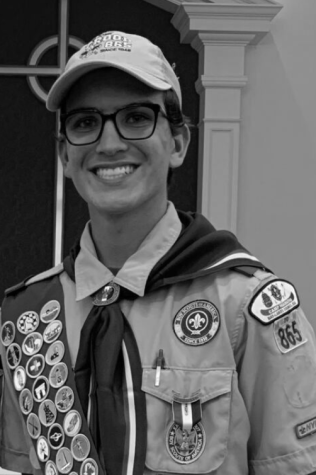 Matthew Seiberlich, Assistant Editor
Matthew Seiberlich is a sophomore at Homestead High School. Outside of Publications, Matthew is an Eagle Scout, a Drama Club member, historian for the...