Freshman Friday: Olivia Johnson
Every Friday, Highlander Publications chooses a freshman to be featured in "Freshman Friday," giving the student population the opportunity to get to know its freshman class. Meet this week's featured freshman, Olivia Johnson!
What is your favorite beverage?
Chai latte
What is your favorite restaurant in Mequon?
Cafe 1505
Favorite animal?
Sloth
Would you rather fight a chicken to death every time you get in a car? Or fight an orangutan to death once a year, but you get a sword? And why?
Fight a chicken because I could just take the bus and other means of transportation more often. Also the odds of me winning against an orangutan are low.
What do you like about Homestead?
I like their strong emphasis on community building and becoming acquainted with one another
Are you involved in any clubs at Homestead?
Best Buddies
What is your favorite class so far?
AP Human Geography
Dream job?
Environmental Scientist
How many siblings do you have?
Two
Leave a Comment
About the Contributor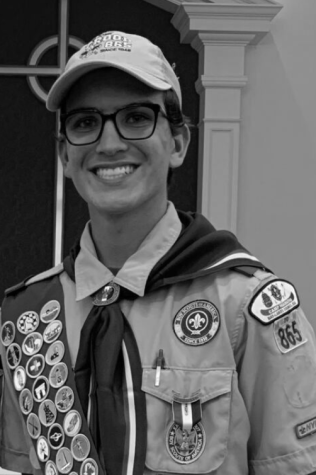 Matthew Seiberlich, Assistant Editor
Matthew Seiberlich is a sophomore at Homestead High School. Outside of Publications, Matthew is an Eagle Scout, a Drama Club member, historian for the...