Reigning champions are determined for the future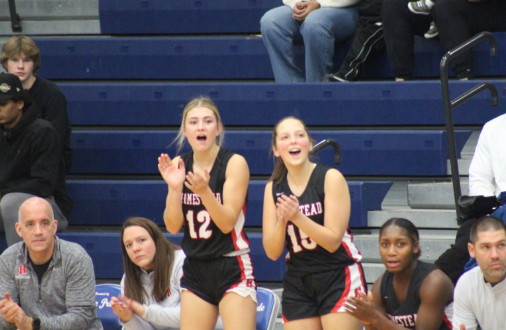 The girls varsity basketball team beat the Cedarburg Bulldogs 58-51 last season, winning the North Shore Conference for the first time in 20 years.
"Both stands were packed and the gym was so loud. It was very high-energy… and a pretty close game the whole time," Delaney Buzzell, senior, said.
Throughout their high school journey, the last season had become nothing short of memorable.
"It was unreal. I think back about that, and it was probably one of the best memories of high school. It felt like a weight was lifted off our shoulders- like our hard work had paid off," Zoe Mueller, senior, added.
Defeating Cedarburg was just another complimentary bonus. Whether it was because of the neighboring towns or the off-court friendships, the rivalry made for a "very competitive atmosphere" fueled by "the same goal- to win the conference championship," Sam Wolf, senior, said.
But how do the Lady Highlanders return after accomplishing their newfound title?
This season, the girls are feeling immense pressure from opposing teams, players, and coaches alike. Their composure has kept them at 4-1 overall, and it has largely in part due to their coach's motivational mentality.
"Every year, Coach Corey has a speech at the beginning of the season. We go into the field house and look at the year 2002 on the conference champion board. And every year she asks, who was born before 2002? This year it said 2022. It is a lot of pressure being conference champions and having the opportunity to do it again," Buzzell said.
Homestead is the team to beat, and expectations have never been higher.
"Even last week Whitefish Bay said in one of their interviews that their only goal this year was to beat us since we're the top team right now. Every game we play is going to be that teams the best game, so we have to maintain it," Mueller said.
It goes without saying that teamwork is critical in a sport as involved as basketball. However, success is much more than that. The "it factor"?: Energy.
"Our defensive energy leads to our offense, and when we start getting into our rhythm, it puts everyone in a good mood and it just helps everyone play our best," Mueller said.
They hope to continue their winning streak but also to continue their legacy. The senior girls know their roles in their final season, and hope to "help everyone be the best they can be," Mueller said.
"I want to make it all the way and do something that Homestead girls basketball has never done before," Buzzell added.
View Comments (1)
About the Contributors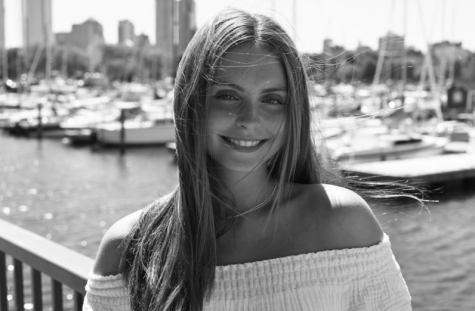 Megan Carr
Megan Carr is a senior at Homestead High School. She leads the FIDM Fashion Club and is also a member of the student council. When she is not at school,...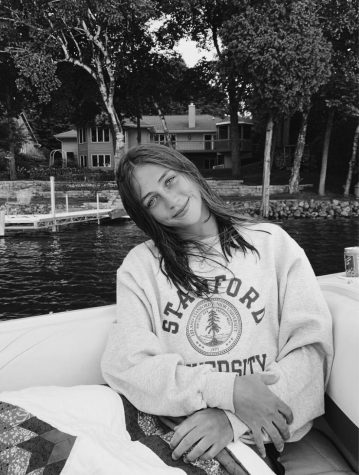 Lauren Van Vooren, Staffer
Lauren Van Vooren, a junior at Homestead High School is committed to academic and athletic pursuits. She has enjoyed participating in the Homestead's...