Student Council runs yearly toy drive for kids in need
Each year, the Student Council participates in the Kapco Kids2Kids Toy Drive, collecting and distributing gifts to kids in need during the holiday season. This has been a yearly tradition for the last 16 years.
"Toy Drive and Miracle Minute are so much fun! It gets a lot of people in the giving spirit, and it's a great reminder that a lot of people don't share the advantages we may have," Gracyn Oelke, senior student council social media coordinator, said.
The Student Council planned this event for months, with collections starting as early as the Powder Puff game back in October. From methods of collection to Miracle Minute to buying toys, there are many pieces that need to be carefully planned out in order for the drive to be successful.
Dawn Pfaff, science teacher and student council advisor said, "As a council, this is a great activity for our youngest members because there's lots of little jobs to do … There's just lots and lots of different ways to get involved. Promotions were awesome. We had posters all over the school. So it's a small group of leaders that are basically allowing the rest of the student body to give."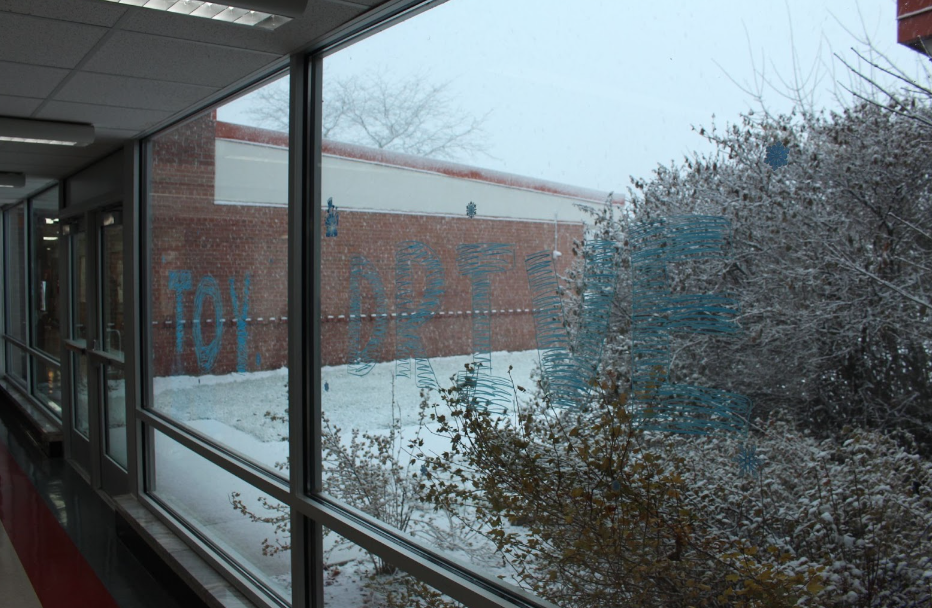 Student Council President Abigail Horwitz, senior, and Mrs. Dawn Pfaff, Student Council advisor and science teacher, lead a before-school meeting.
A large part of this planning goes towards the "Miracle Minute" event. During this, students run throughout the school into classrooms during second period collecting money.
"Miracle minute may be the shortest 'event' Student Council sponsors, but it's also one of the most fun. It's so inspiring to see both teachers and students contributing money to such a meaningful cause!" said Student Council President Abigail Horwitz, senior.
Through loud cheering, high spirits, and bell ringing, the student council elves managed to raise around $350 during Miracle Minute. Including that and the money raised through lunch collections and Infinite Campus donations, over $600 was raised, in addition to the toys themselves.
Student Council members Maria Prameko, junior, Valeria Salazar, junior, and Lauren Anderson, junior, create boxes for Miracle Minute donations at a before-school meeting.
This money is not all directly donated. A lot of the money is actually used to buy toys.
"We put that all into Target gift cards, and then we give student council members a cart and a gift card and say, go to the toy section and tally up $200 worth of toys. And then we give another group $200 and they go to a different cart. So we have different themes, we race, we make it a little bit fun," Pfaff said.
Student Council Vice-President Anastasia Raykova, senior, Student Council Treasurer Hana Nasir, senior, and Student Council member Alex Gaskin, sophomore, shop at Target for toys for the Toy Drive. (Photo by Abigail Horwitz)
Homestead's participation in Kapco's toy drive was very successful, and Student Council looks forward to continued success next year.
Meredith Niefeldt, sophomore student council member, said, "I was so glad to be able to participate in the toy drive! It's so much fun and I can't wait to do it next year!"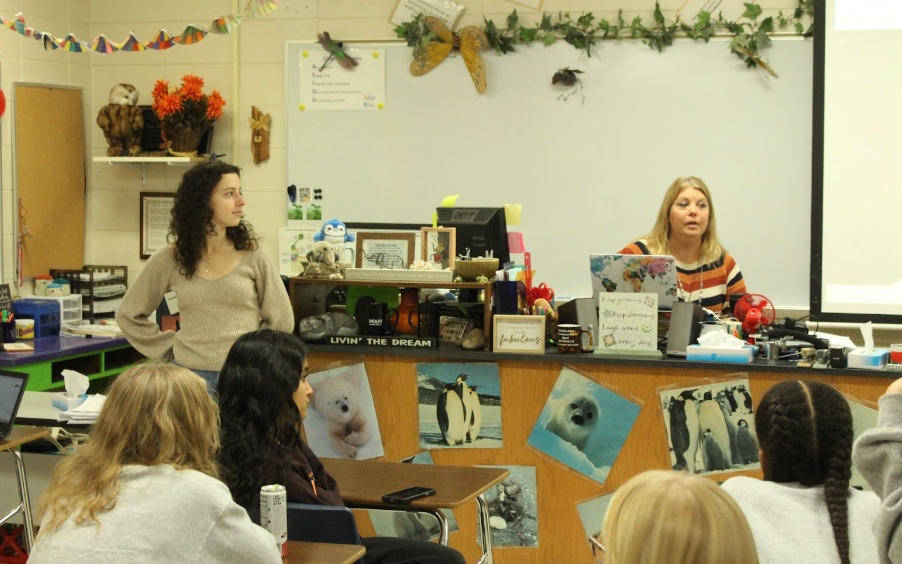 Leave a Comment
About the Contributor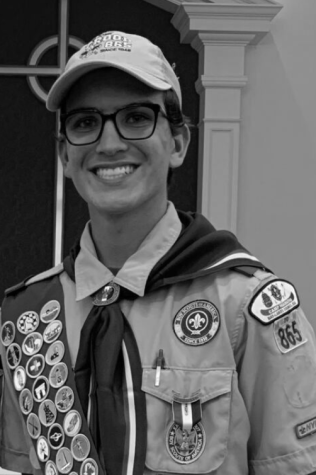 Matthew Seiberlich, Assistant Editor
Matthew Seiberlich is a sophomore at Homestead High School. Outside of Publications, Matthew is an Eagle Scout, historian for the Wisconsin Junior Classical...