Skating to success
The boys hockey team, and especially the senior boys, have their eyes on the conference title this year. Though there will be some challenges, this team is determined to play to their strengths, and for some, close out their high school hockey careers.
Coach Tony Navarre, said,"We have more depth than we have had in the past, so our ability to stay in games late and stay competitive should help our team."
Although this season has had a solid start, Navarre still believes there are still some challenges to overcome.
"We are our own challenge. The team needs to put in the effort and physicality it takes to win. If the players don't work hard, play slow and take penalties, we will be very unsuccessful," he said.
However, the senior boys themselves are also a key component in the team's success.
"The seniors have had multiple experiences and can support the positive culture and development of all the players," Coach Navarre said.
Michael Birmingham, senior, thinks that team chemistry and positive culture is a crucial part of success.
"Chemistry is everything in the game of hockey. At times we score goals where everyone on the ice touches the puck in the same sequence. Without trust and willingness to create chemistry with your teammates, you won't win a lot of hockey games," Birmingham said.
Birmingham has not only fostered a strong connection between his teammates, but has created many fond memories along the way.
"My favorite memory with my teammates is always eating meals with them. Some of the guys are so funny; it sometimes feels like I am in a cartoon. The hockey guys love to mess around and have a good time which makes us a very tight knit group," he said.
This strong connection, especially between the seniors could be the ticket to a great season.
Nate Pound, senior, thinks that Homestead has the ability to go all the way.
"Of course, any team can get hot at any moment, and I think we have the tools we need to."
Regarding the team's potential weaknesses, Pound said, "Definitely overcoming hard losses. As a team coming off of a loss is never a good experience so we have been working through bouncing back."
Finally, he said one thing he personally needed to work on for the remainder of the season was, "Remain calm under pressure."
Their next game is against De Pere on Friday, Dec. 16 at the Ozaukee Ice Center.
Leave a Comment
About the Contributor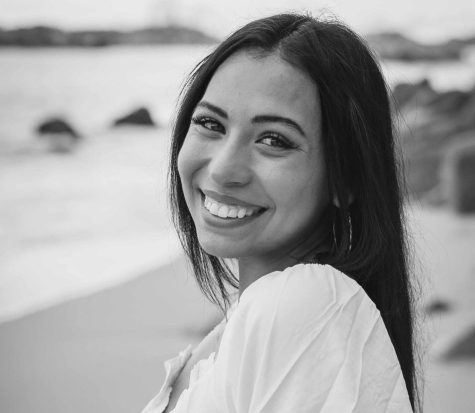 Sidney Ahart, Staffer
Sid Ahart, senior at Homestead High School, is the president of the Homestead Film Club. When not in school, you can often find her watching movies, reading...