Freshman Friday: Lexi Saber
Every Friday, Highlander Publications chooses a freshman to be featured in "Freshman Friday," giving the student population the opportunity to get to know its freshman class. Meet this week's featured freshman, Lexi Saber!
Are you involved with any clubs at Homestead?
Best Buddies
What is your favorite TV show?
New Girl
Favorite place you've traveled to?
Punta Cana in the Dominican Republic
How was the transition from middle school to high school?
My transition from middle school to high school was good. It was just a big adjustment getting a lot of homework.
Favorite beverage?
Hot chocolate
What is one crazy fact about you?
My right thumb is double-jointed.
How many siblings do you have?
I have two siblings. An older sister and younger brother.
What is your favorite book?
The Hunger Games
What is your favorite animal?
Zebra
Leave a Comment
About the Contributor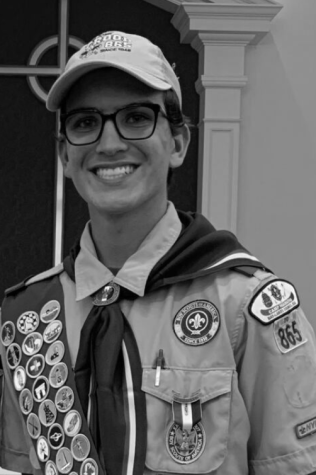 Matthew Seiberlich, Assistant Editor
Matthew Seiberlich is a junior at Homestead High School. Outside of Publications, Matthew is an Eagle Scout, historian for the Wisconsin Junior Classical...