Closet Close Up: Megan Carr
If there's anyone who knows something about fashion, it's our school's Fashion Club President! Let us take a closer look at Megan Carr's personal taste in garments and the five favorite pieces that she feels reflect her unique style.
Carr, a senior, would describe her style as timeless.
"I feel that through maturity I have shifted away from micro-trends and stopped taking them so seriously. I started wearing what feels good and to me, it's what pushes me to be creative," Carr said.
Inspiration and references to media, culture, celebrities and personal relationships is a pivotal aspect of fashion; "My biggest inspirations are my grandma, SJP, Carrie Bradshaw and a lot of Emma Chamberlin's recent outfits."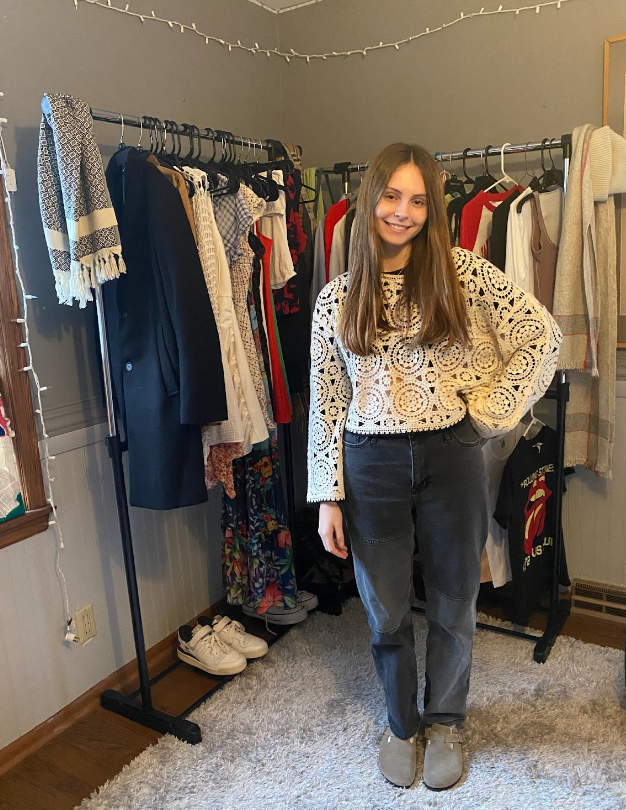 Megan's first favorite piece is this colorful maxi dress she purchased from a vintage store in Milwaukee. The unique patterns and multiple colors make it the ideal bold statement piece for the summer months.
"I like this dress because it is the only Maxi dress I have so it is out of my comfort zone. I love the pattern and how the two sheer layers make it look flowy when you put on," Carr said.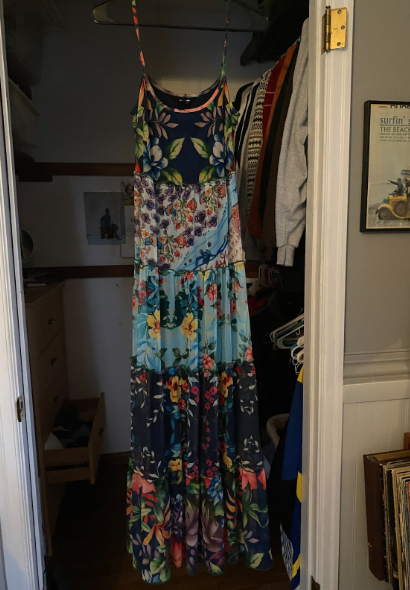 Carr's second featured piece is this simple wool scarf, a staple item for Wisconsin's brutal winter months.
"I like this scarf a lot because it is the first scarf I've ever bought and I love how chunky it is, the pattern and the way it goes with everything. It got me in the whole fall, winter vibe and encouraged me to dress up for winter rather than just wear sweatshirts," Carr said.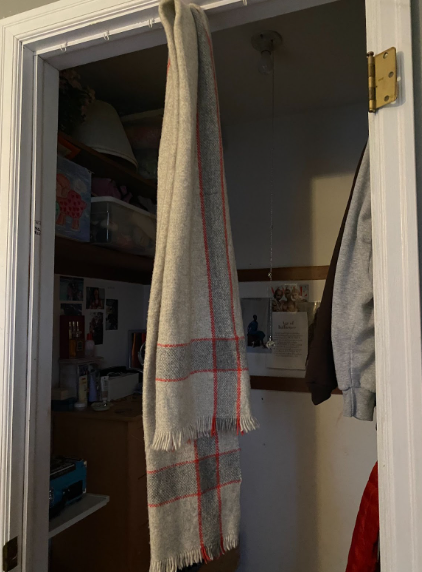 Carr's third favorite piece is this denim tube top that she sewed herself! The combination of multiple different garments and materials, though featuring muted denim colors, still is a statement piece that stole the spotlight at the FIDM fashion show last June.
"This tube top is my most proud thing I've ever sewed. I originally made it for the fashion show last year but I feel it shows off all of my sewing abilities and I didn't have an idea in mind, I just wanted to be creative. I honestly just sat down and sewed, and ended up creating this," Carr said.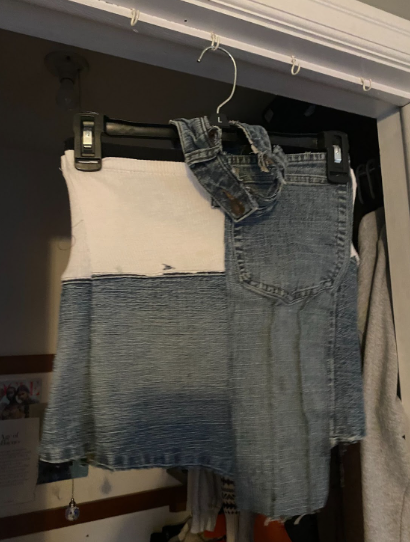 Carr's fourth featured piece is this gold necklace with a royal blue pendant found in a New York City thrift store.
"I found this necklace for super cheap at a thrift store the first time I went to New York with my dad. I wear it any time I go out because it is so pretty and it reminds me of the amazing time I had in NYC with my dad," Carr said.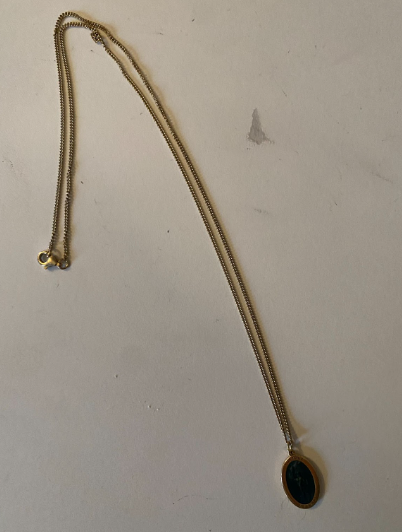 Carr's fifth and final favorite piece is this pair of beige linen pants, a staple basic in her closet that is perfect for any season and pairs easily with anything.
"I found these pants online on Depop and I wear them all of the time, at least once or twice a week. They are so versatile and I can wear them any time of year so I love them so much," Carr said.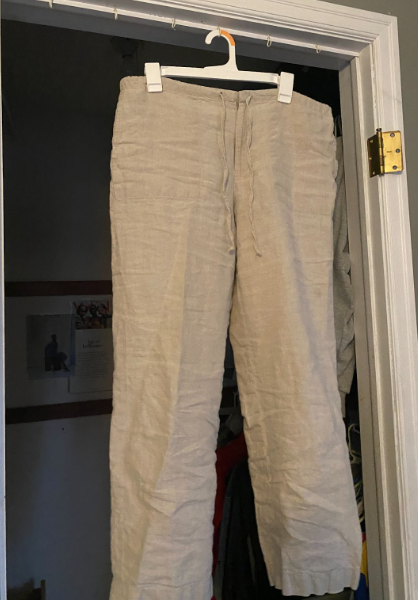 Carr is continuing her passion for fashion this year by continuing to introduce new pieces into her (multiple) closets, furthering her knowledge of sewing and designing the wardrobe for the annual FIDM fashion show
Leave a Comment
About the Contributor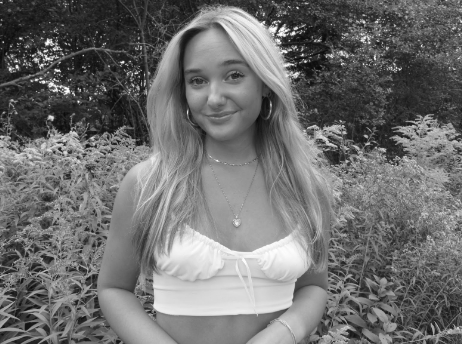 Emily Braunstein, Staffer
Emily Braunstein, a senior at Homestead High School, is the co-president of Fashion Club. She enjoys doing yoga, writing poetry and finding new clothes...