Freshman Friday: Emerson Suckow
Every Friday, Highlander Publications chooses a freshman to be featured in "Freshman Friday," giving the student population the opportunity to get to know its freshman class. Meet this week's featured freshman, Emerson Suckow!

Are you involved in any clubs?
Best Buddies and Student Council
Have you ever broken a bone?
No I have not, but I tore my ACL and meniscus
Dream job?
Playing for the US Soccer Women's National team

Would you rather fight a chicken to death every time you get in a car? Or fight an orangutan to death once a year, but you get a sword? And why?
I would fight an orangutan to death once a year because I get in the car at least 4 times a day and sometimes I'm in a rush. When I'm in a rush I won't have time to fight off a chicken, I can just fight once a year to get it over with.
Favorite place you've traveled to?
Turks and Caicos
What is your favorite animal?
Otters
Where did you go to middle school?
Horace Mann Middle School, I moved here last June from Wausau.

What is your favorite restaurant in Mequon?
Mequon Pizza Company
Favorite Homestead teacher so far?
Mrs. McComis
Leave a Comment
About the Contributor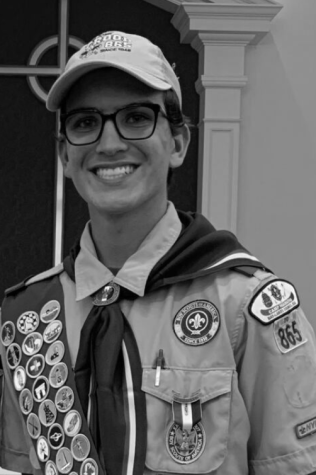 Matthew Seiberlich, Assistant Editor
Matthew Seiberlich is a junior at Homestead High School. Outside of Publications, Matthew is an Eagle Scout, historian for the Wisconsin Junior Classical...