Closet Closeup: Ana Mendoza
Ana Mendoza, a senior, loves to play with new styles during the warmer months and bundle up in the basics for the winter.
Mendoza describes her style as "a little bit basic, but also on the streetwear side."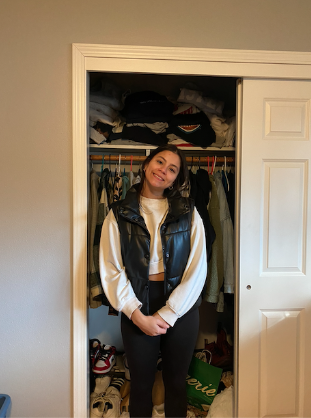 She tends to opt for high-quality comfort over shopping for the latest micro-trend, as she knows it will last and she will always enjoy it.
"When you feel good, you look good," Mendoza said.
Let's look into the racks of Ana's closet and her five favorite pieces of clothing!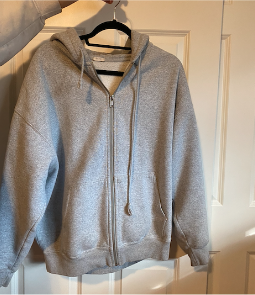 Mendoza's first favorite piece is a classic oversized grey zip-up from Brandy Melville. It is a very versatile item to own and can be worn in multiple seasons.
"It goes with anything, it's really comfortable and it's soft," Mendoza said.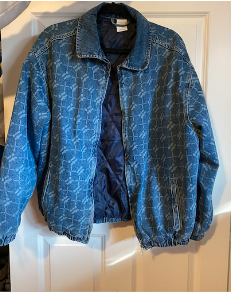 Mendoza's second piece is a geometric print, cinched denim zip-up. Its weight is perfect for the brutal cold of the winter, and can easily spice up a plain outfit without trying too hard.
"I just think it's super cool," Mendoza said.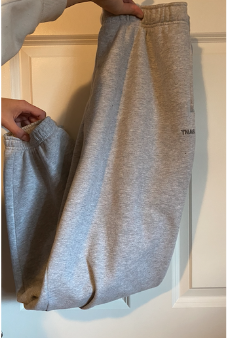 Mendoza's third piece is a pair of thick, grey sweatpants from Aritzia. These are perfect examples of buying for quality over quantity. They are a staple for anyone's closet.
"They're super thick and comfortable. I love that they keep me warm," Mendoza said.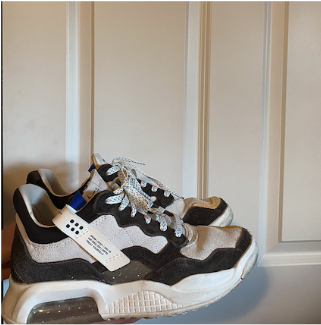 Mendoza's fourth piece is a pair of Jordan MA 2's. With a more basic outfit, shoes are essential to provide a subtle pop of color, or even to start a conversation. Within the trend of white sneakers, Mendoza chooses the alternative.
"I like these because they literally feel like slippers, and I like the colors on them," Mendoza said.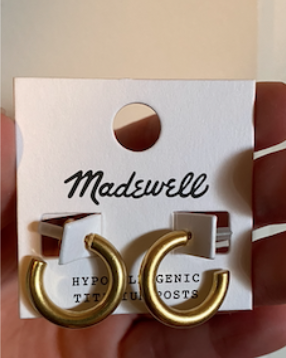 Mendoza's last piece is this pair of hypo-allergenic, thick gold hoops from Madewell. Jewelry can elevate any look. Mendoza leans towards different types of hoops as her go-to piece.
"They make any outfit look good and make me look more put together," Mendoza said.
Mendoza is consistently on the hunt for the best quality item to replace her old, one and experiments with different outfits outside of school.
Leave a Comment
About the Contributor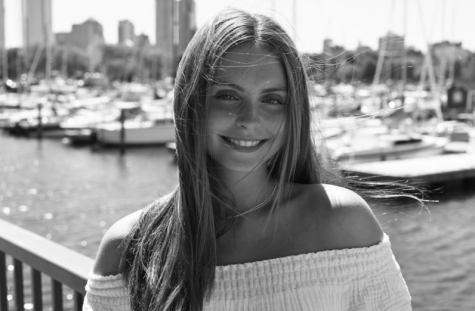 Megan Carr
Megan Carr is a senior at Homestead High School. She leads the FIDM Fashion Club and is also a member of the student council. When she is not at school,...