Closet Closeups: Ian Magnuson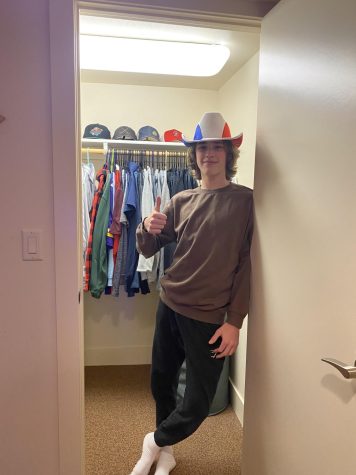 When Ian Magnuson, junior, is not on the ice playing hockey, he is wearing comfy outfits.
When putting together outfits, Magnuson values comfort over everything; his outfits are always simple, understated and causal.  However, simple and style can be interchangeable- he proves that a minimalistic style is sometimes all you need.
"I don't necessarily get my inspiration from a specific person; I honestly just wear what I want to wear. If anyone though, I get style inspiration from my teammates and my dad, " Magnuson said.
Magnuson describes his style as "simple yet put together."  He focuses a lot on layering with crewnecks, flannels and sweatpants. The majority of Ian's clothes feature earth tones, all of which pair well together.
Let's dive into Magnuson's five favorite pieces in his closet that he wears the most and reflect his personal style!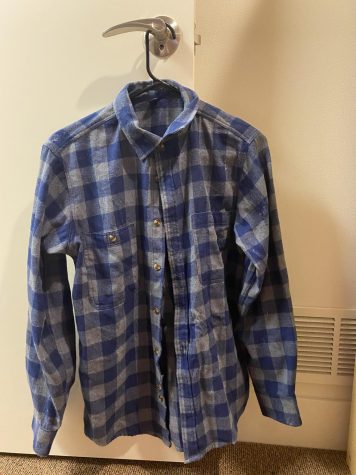 Magnuson's first favorite piece is this blue flannel. Flannels are so versitile and can be worn all year round; thrown over a t-shirt in the summer or layered with a sweater in the winter.
"I honestly just love how the flannel goes with everything and can easily be dressed up or down. I wear it all of the time and it's definitely a staple in my closet," Magnuson said.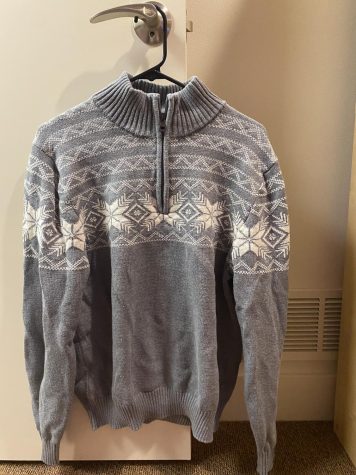 Another favorite in Ian's closet is his grey Christmas sweater. This sweater is simple yet has a fun design and can be worn all winter, not just during the holiday season.
"I just think that it is a really comfortable sweater and I love wearing it when it is cold outside. It is also just an easy piece to style," Magnuson said.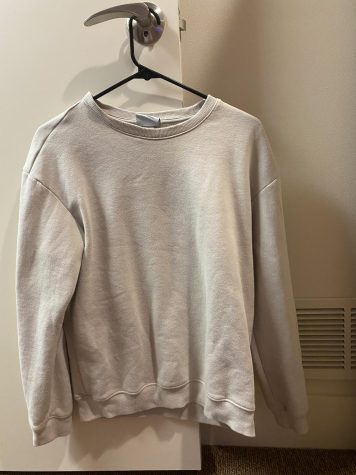 Ian's third favorite piece is his tan crewneck; a basic piece that can go with just about anything. A simple crewneck can be layered, worn with jeans or just worn with sweatpants. Every closet needs a basic sweatshirt.
"I really like how I can wear this with whatever outfit I am feeling that day. It goes with all of my jackets, but I sometimes just throw it on over sweatpants," Magnuson said.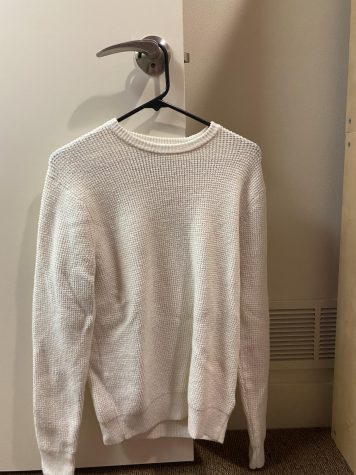 Ian's fourth favorite piece is this white sweater, another basic staple for his closet. The key to Ian's closet is plain shirts that go with any pants. He usually pair this with a flannel or jacket to spice it up.
"This shirt goes with everything that I own, so if I ever need to throw something over khakis, jeans or even just sweatpants I always reach for this. I also like wearing a chain or necklace with it because of how plain it is," Magnuson said.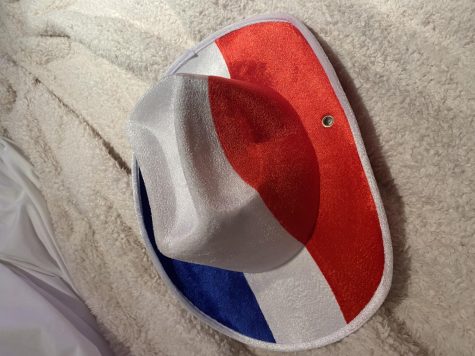 Magnuson's last favorite piece is this red, white and blue cowboy hat. This hat is patriotic and can be worn for sporting events, parties or just for fun! A statement accessory is basically a necessity for anyone's closet.
"I just think it is fun to wear and I usually just wear it as a joke, or when I need it for football games," Magnuson said.
Ian will continue to pursue fashion by continuing to introduce new simple pieces into his closet and finding new ways to style his sweaters and flannels.
Leave a Comment
About the Contributor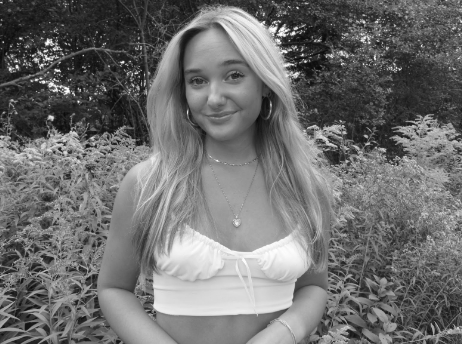 Emily Braunstein, Staffer
Emily Braunstein, a senior at Homestead High School, is the co-president of Fashion Club. She enjoys doing yoga, writing poetry and finding new clothes...