Closet Closeup: Billy Hadcock
Billy Hadcock, senior, is known for his world travels, scenic running routes and exceptional style, donning colorfully knitted sweaters and generational heirlooms.
Hadcock describes his style as "outdoorsy," fitting in perfectly with his lifestyle. He usually wears colors navy blue and white, sticking to a more muted, coastal look.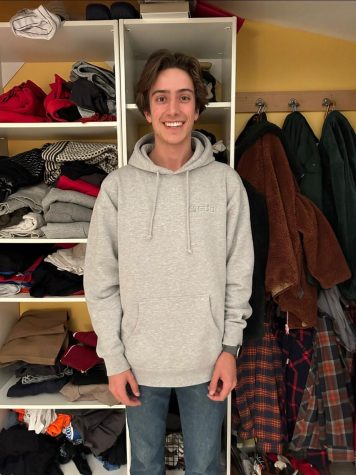 He searches for quality over quantity when it comes to purchasing new clothing items but usually sticks to previous items.
He tends to live by "bang for your buck," Hadcock said.
If being voted best dressed isn't convincing enough, let us let his clothes do the talking!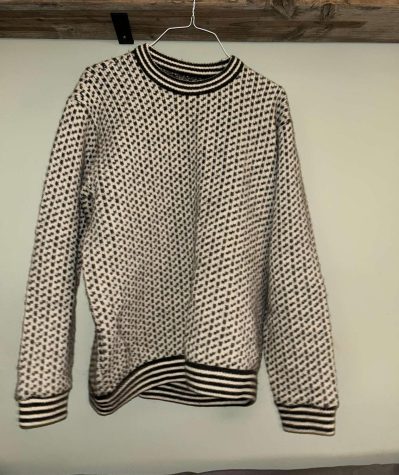 Hadcock's first favorite piece is a patterned, knit-blend black and white sweater, complete with varsity stripes. Thick sweaters complete any closet, and for Hadcock, they are staples for the fall and winter months.
"It's my dad's sweater from high school, and it's really warm," Hadcock said.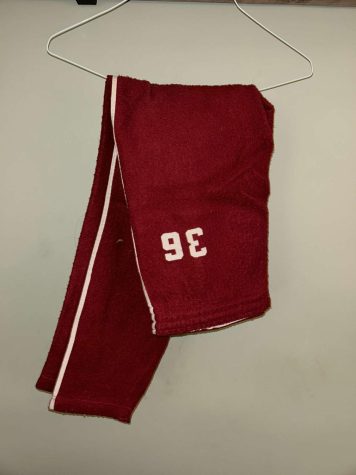 Hadcock's second piece is a red and white pair of athletic terry cloth joggers, that look and feel vintage. Whether dressed down or up, these unique pants can elevate any look.
"These are the Homestead cross-country warmups from the 70s. I really like the lines along the edges, and the numbers," Hadcock said.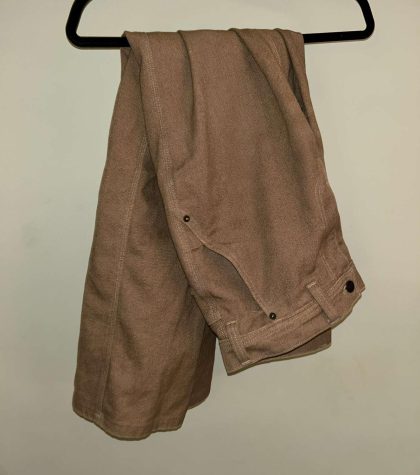 Hadcock's third piece is a pair of dark-wash khaki pants. As a basic pair of pants for any outfit, they can be worn formally or casually.
"They just go with everything, and they are a good color," Hadcock said.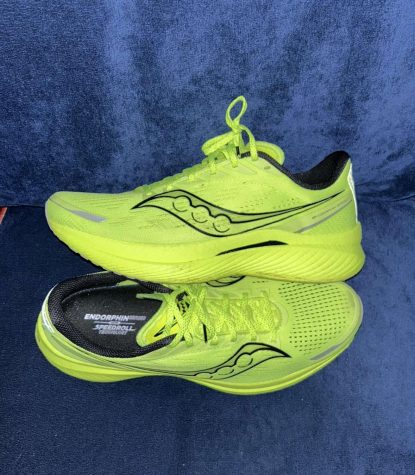 Hadcock's fourth piece is a pair of bright, neon green running shoes. Hadcock's favorite sport, and recreational exercise, is running, so he enjoys bringing his own sense of style into it.
"They're pretty self-explanatory. I like brightly colored running shoes, and I have to wear them a lot," Hadcock said.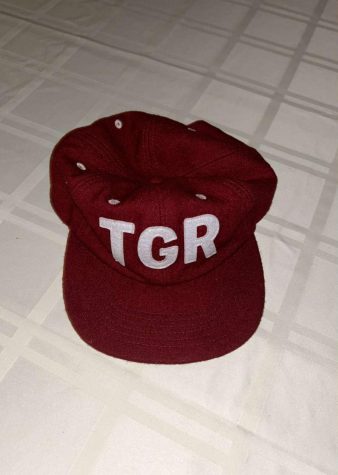 Hadcock's last piece is a burgundy, suede-like, flat-brim hat, complete with the letters TGR across the front. For someone so involved in nature, Hadcock's essential outfit requires a staple hat, both for style and necessity.
"The texture is fun, and it's from a skiing brand I really like: Teton Gravity Research," Hadcock said.
Hadcock continues to invite new style choices, utilizing classic, vintage clothing trends, while upholding comfort.
Leave a Comment
About the Contributor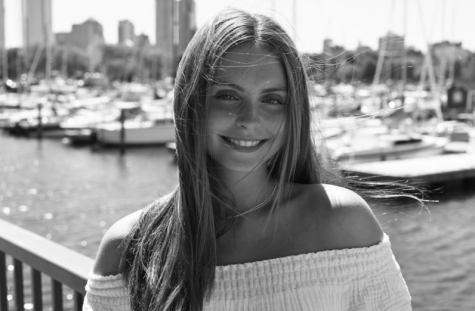 Megan Carr
Megan Carr is a senior at Homestead High School. She leads the FIDM Fashion Club and is also a member of the student council. When she is not at school,...